Wow!  It's that time again.  Twitter Taste Live!  This time, the good folks at Twitter Taste Live & Wilson Daniels are bringing us a delicious trio of Pinot Noir.  This TTL is dedicated to the love of Pinot, particularly since Jordan Mackay, the author of Passion for Pinot, will be in attendance at The Jug Shop to show off the book.
"Jordan Mackay has devoted the last eight years exploring, understanding, and writing about wine. Formerly a writer for Texas Monthly and wine columnist for the Austin American Statesman, he became Wine and Spirits editor for San Francisco's 7×7 Magazine, and a contributing writer to Wine and Spirits. He has written about food and wine in publications ranging from Food and Wine,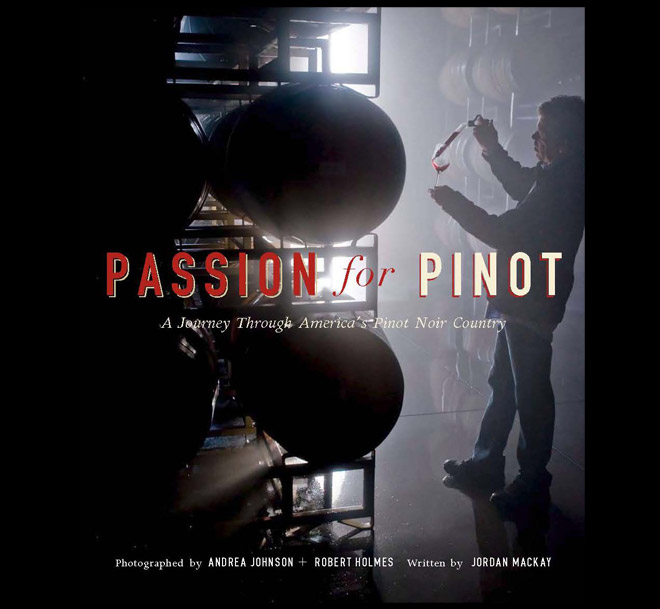 Gourmet, Decanter, and Wine Enthusiast to the New York Tim
es, Los Angeles Times, and San Francisco Chronicle."
For this event, we have several groups getting together.  I will in Healdsburg with a posse of wine bloggers, including Matt (@mmwine), Shana (@sharayray), Amy (@winewonkette) & Joe (@houstonwino).  After enjoying a day of Barrel Tasting in Dry Creek, we will settle down for dinner and pinots.  Having been one of the elite pre-tasters with Agent Red at Wilson Daniels in January, I am anticipating this live tasting event more than others.
We will be tasting the following line up on Saturday, March 14th at 5pm PT:
If you have any trouble finding the "official" wines, just grab your favorite pinot and taste along!  Hope to see you in the Twitterverse.
Google