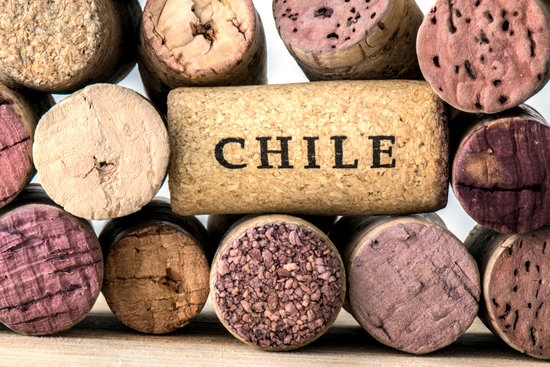 With the economy in the state of panic that is is, and my wine budget being usurped by silly things like groceries, I have been spending a lot of time recently seeing out budget friendly wines that are tasty alternatives to their North American counterparts. Chile is one such place. With a plethora of not so good wines on the market, you have to seek out the good stuff, but there is plenty of good stuff to be had!
Before I became a wine blogger, I used to by Chilean wine at Cost Plus or Costo when I was feeling the penny pinch. One of my favorite brands was Montes, and in particular the Montes Alpha Cabernet. At $15 for a very rich and smooth cab, I thought this was a steal. Now that i am blogging, I am lucky enough to have made friends with Rob Bralow, who works for the Wines of Chile PR folks and has given me different samples to try as well as a ton of information. Armed with this knowledge, I can now go forth and shop for Sauvignon Blancs and Cabernet Sauvignon blends and feel confident that I can find a tasty treat under budget!
First, a little geography lesson.
Chile is a long, narrow country that hugs the west coast of South America. It is widely known for its stunning Andes mountains, but is increasingly known for it's wines. Wine grapes in Chile are primary grown between the latitudes of 32 and 38 degrees south, which is similar to southern Spain and parts of North Africa. The differnece between these European regions and Chile is the climate. Chile is a more temperate zone, with mild summers and winters. It has a Meddi9terrain climate, and is similar to Calfornia in that way.
Chilean wine has a long winemaking history, which began in the 16th cnetury wwhen the conquistaor brought their European Vitis Vinifera grapes with them. Later on, i nthe 1700s, the fighting varitals of Cabernet Sauvignona nd Merlot were planted. Carménère is relatively new to Chile, but was often mistaken for Merlot in the younger days of their wine industry. In the 1990s it was finally recognized as it's own varietal, which was broght over from Europe before it was wiped out there frm teh phylloxera epidemic. Carménère is hard to produce in cooler climates becuse it is a late ripening grape, but it was well suited to Chile's temperate cilmate.
Chile has many different wine regions and they can produce vasty different wines. This is mostly owing to the fact that Chiles geography is NOrth to South, so you have roughtly the distance of Seattle to Los Angeles to deal with. As we all know, Los Angeles ain't no Seattle! Some regions that you may have heard of are:
Aconcagua, which includes two smaller regions. This is one of the newest regions, and is one of the cooler micro climates in Chile. It has had success growing Chardonnay and Pinot Noir, and has often been compared to the Carneros region of California, which is one of my personal favorites.
Valle Central, has four separate smaller regions. Some of the most well known are the Maipo Valley and the Rapel Valley. These smaller sub regions are Chile's most prolific wine regions, and have a large export program, primarily becuase it is very close to the city of Santiago. The Maipo Valley and Rapel regions are known for Cabernet Sauvignon.
Recently, several major wine houses in the US and Europe have planted roots in Chile to globalize their efforts. Some of the efforts are more successful than others, but it's a good indicator of an up and coming region! I hope you have learned something and are going to go out and buy some Chilean wines. With most price points being under $20, and may hovering around $10, you can afford to experiement! If you're interested in my Chilean reviews, you can find them here:
Secrets revealed! Lose weight with wine!
The North, vs. The South – a WBW Adventure