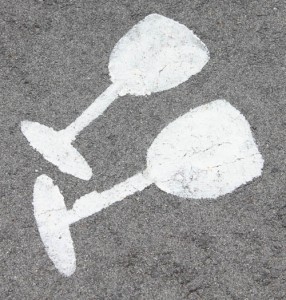 Our first stop on the tour of the Okanagan was Dirty Laundry Vineyard, in Summerland.  Our hostess,
Judi Skinner, is a viticulturist and vineyard designer by trade, and the chief Sales & Marketing Manager for Dirty Laundry.  I'd call Judy half Las Vegas, half Miss USA and a whole bundle of energy and fun!  Buried under the quirky and electric personality, Judi has a long history here in the Okanagan and is very well versed in the local climate.
The vineyards are on the Summerland Plateau, which rises gently above the lake.  The microclimate is mild, and provides for wonderful degree days.  Dirty Laundry is a force of nature, much like Judi herself.  Playfully named after the gold rush era to be the town laundry, which may or may not also have been the town brothel, Dirty Laundry is a growing winery.  They craft playful wines from most of the major varietals, with names like Woo Woo and Bordello.
Dirty Laundry is an eclectic, irreverent look at the wine industry producing some entertaining whites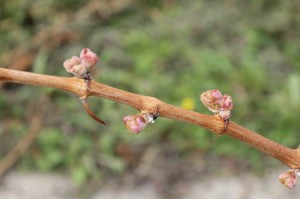 and reds.  We sat on the soon to be vine trellised deck, overlooking the loping vineyards, to enjoy a picnic lunch with a bottle of Thread Bare Gewürztraminer, which is a lovely semi-dry style that is "bare" of oak treatment.
The location on the bluff is simply stunning, and the varied wines are a treat.  The Thread Bare was a lovely departure from the sweeter Gewürztraminers also available, and the Bordello is a play on
a classic Bordeaux blend.  Two of my favoirtes!  If you're in the area, make sure you say hi to Judi, who is sure to make you smile.
Stay tuned for a report from the Okanagan Crush Pad, the regions biggest custom crush facility!