Pinot!
On our Blitz Carlton tour of the Yamhill-Carlton wine region, I was lucky enough to visit the Luminous Hills vineyard sight.  I have tasted the wines of Byron Dooley a few times before, as he owns the Seven of Hearts and Luminous Hills labels, but this visit was special.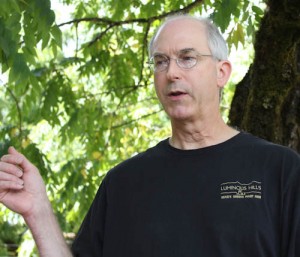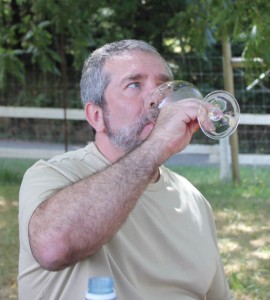 Piling in to the trusty Subaru wagon (legally required if you live in Oregon), we trekked up a rough and ready road to the beautiful rolling hills.  The steep slopes of the site are hidden from the main road and are a beautiful hollow in the hills where the cool air pools in the valley.
The vineyard is located in the southwest corner of the Yamhill-Carlton District, in a uniquely high elevation site full of both Jory and sedimentary soils.  The two soils, which are very different, combined with the specific clones that Byron uses to make these wines, create some delicious and complex Oregon Pinot Noirs.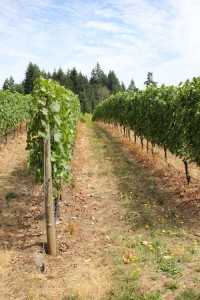 Like many vineyards in the area, the bulk of the plantings are Pommard, with blocks of 777, 667,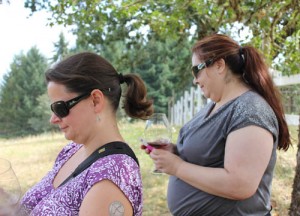 and 115 also planted to add terroir and variety.  The property is dry farmed, which maximizes the site's terroir, although emergency irrigation is possible if needed in a difficult vintage   Sustainable farmed, the three Pinot Noirs from Luminous Hills are each distinct, wonderful, and full of character – much like Byron himself!
Luminous Hills producers four wines.  I will let you taste them
for yourself, but the details are: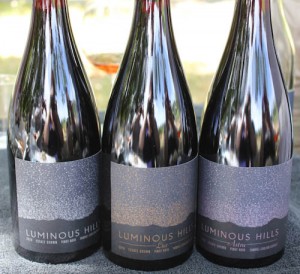 Rose of Pinot Noir – This is such a delicious refresher, with 70% purpose made from Pommard and 777, and 30 Saignee.  The clean, crisp flavors jump out of the glass, and the bolder style is perfect to tuck away in your cellar.
Estate Grown Pinot Noir Yamhill-Carlton – This affordable luxury contains all four clones from the property,  and is a clear picture of the location.
Estate Grown Pinot Noir – Yamhill-Carlton LUX – this wine is only Pommard and 777, with the richness of the Pommard overlapping the bright spikes of the 777.  The higher elevation of the vineyard produces brighter, elegant fruit.  This is my fave!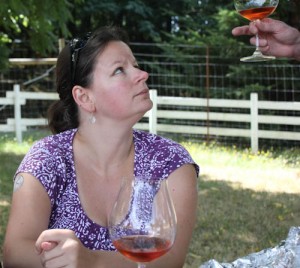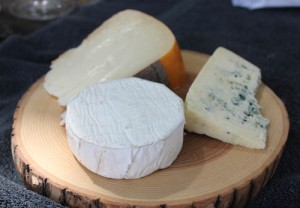 Estate Grown Pinot Noir – Yamhill Carlton- Utilizing the 667 clone from the top of the vineyard and the 115 from the bottom, the Astra has more whole cluster fermentation and is a rich, bold wine.
I hope you will stop by the tasting room in Carlton when you are in the Willamette Valley!  Byron, Lena and the chocolate will be waiting for you!