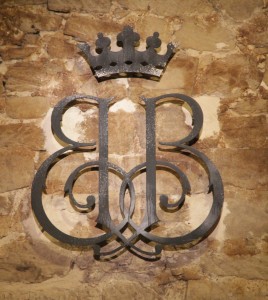 Meandering through the country side of Rioja, Bodegas (wine cellars) are dotted along the back roads like farmhouses in Iowa.  Bodegas Bilbaninas is in the heart of Rioja, in the Haro district of Rioja Alta.
With 250 hectares (615 acres more or less ) of vineyards, they have been known for excellent wines since 1859.   Never content to sit back and let change pass them by, Bilbanianas recently added the modern and upstart Vina Zaco to it's line up.   Currently owned by a French company, the family of brands also produces cognac and champagne.Bodegas Bilbainas has the oldest bottling registration in Rioja, which is unique among such an old wine tradition.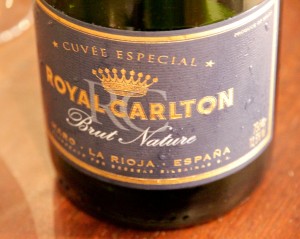 As we toured the winery, we were greeted by a visual history of the bodega, which is a living piece of history.  When wine first became the economic center of the region, as today, there were many attempts to counterfeit true Rioja.  To combat this, Bodegas Bilbaninas and others, began the process of adding the net over the bottle that we can still see today (though now it's decorative in nature).  Why you might ask?  As our host explained to us, if you put a net over the bottle after the label is affixed, you can't slap another label on top.  Genius I say!
As the largest vineyard owner in the Haro area, Bodegas Bilbaninas believes in the importance of the estate vineyard.  With 250 hectares of contiguous land, this is unusual and unique in Rioja and sets them apart from the competition.
Having experienced the smaller bodegas and the larger bodegas, Bodegas Bilbaninas runs regular tours and tastings to educate the enotourist on the special aspects of Rioja Alta.
Make sure you taste the young, fresh and fun Vina Zaco.  Make of 100% Tempranillo, the Vina Zaco is a fruitier expression of Rioja that is indicative of the newer wine movement in the region.
For a more traditional approach to winemaking, Bodegas Bilbaninas also produces Vina Pomal, and La Vicalanda wines.
Be sure to include Bodegas Bilbaninas on your trip through the region!  You won't be sorry.