It was a warm Spring weekend, when I took my new car out for it's first road trip, up to El Dorado County, and some delicious Rhône style wines.  The Pleasant Valley Wine Trail, just outside of Placerville, California, is a sleepy little road, meandering through gold country and rough and rugged mountain landscapes.  The Rocks and Rhône Festival featured 5 wineries, good food, delicious wine, and live music in the heart of old California.
Just over 2 hours from San Francisco, without traffic, Placerville is a hop, skip, and jump from Sacramento and is a great place to center your wine experience; this historical main street is full of antique shops, great restaurants, and of course – wine bars.  Fifteen minutes outside of town, you climb from 1800′ elevation suddenly and surprisingly, as you drive along Pleasant Valley Road.
Our first stop was Miraflores Winery, where they were dishing up beef stew and onion tarts to go with thier Rhône style wines.  We were treated to a vertical of Viognier, Syrah, and Petite Sirah before meandering out to the patio, with it's sweeping views of the vineyards.  As were headed out, we were whisked away to meet the owner of the winery, Victor Alvarez, who was generous enough to share some unique wines that were not being poured for the event.  Victor, a native of Colombia, moved to the States to pursue his still active medical career.  Still practicing in Arizona during the week, he commutes to the winery on weekends.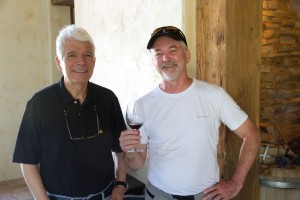 Of particular note are the sweet wines that Miraflores is known for.  Known for their Amarone style sweet wines, the grapes are hand picked and dried for several months before the wine is made.  The result is a delicious nectar of the gods, and as precious as the gold in the hills surrounding the winery.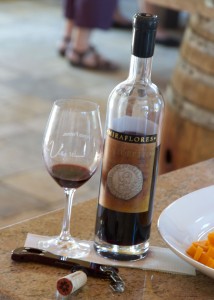 I have never been a huge fan of sweet wines, but these were spectacular.  Ranging from the bright and pretty floral freshness in the Muscat Canelli, to the rich nutty tones of the Botricelli, these were a special treat.  Our small group gave up the spitting customary with wine tasting as we tasted these wines, knowing they were rare treats.  
After we loaded up some of the delicious Miraflores wine in to our cars, we were off to Sierra Vista & Holly's Hill, 2 wineries next door to each other facing the beautiful mountains.
Holly's Hill Winery was dishing up cheesesteak that made everyone happy, which paired perfectly with their syrahs.  Tasting through their Rhônes, I was particularly impressed by their Grenache Blanc and Grenache blends, a particular favorite of mine perennially.  The QPR on these wines is exceptional, with most being under $25 and several hovering around $20.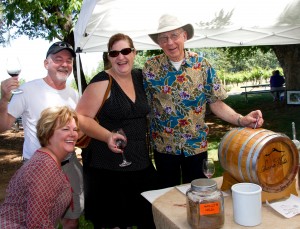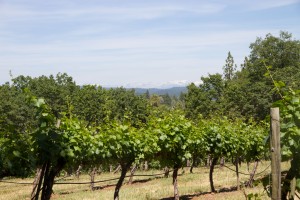 At Sierra Vista Winery & Vineyards, owner John MacCready was pouring barrel samples for us.  As we wandered through the 2800′ high plateau where the winery sits, I was particularly impressed by the Roussane and Viognier, as well as the Grenache.  Bucking the tradition of Sierra Foothills zinfandel, Sierra Vista has been making wine in these parts since they bought the property in 1972.  Cabernet in the Sierras?  You bet!
The day passed too quickly, and I look forward to returning for another visit.  With several small AVAs within easy distance of Placerville, I can't wait to explore more!
Thank you to Visit El Dorado and the Pleasant Valley wineries for their hospitality!  Stay tuned to hear about ghost tours, gold mines and a fantastic B&B as well as more in depth wine reviews!