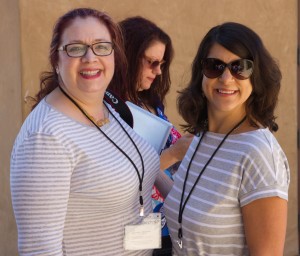 After our #QPB left Los Olivos and settled back in to WBC mode, we had one more adventure to see too before the official conference began.  Earlier this year, I was thrilled to be a guest of the San Francisco Wine School's inaugural 3-day intensive California Wine Appellation Specialist (CWAS) program, for which I know hold the credential (97 baby!).
With the
NorCal Wine luminary Fred Swan
leading the way, SF Wine School and several illustrious Santa Barbara County wineries converged on
Dierberg Star Lane Vineyard
in Happy Canyon to present a special deep dive class in to the terroir, viticulture, and wines of Santa Barbara County.  This was an amazing way to kick off the weekend in Buellton, and firmly planted Santa Barbara's diverse growing regions as one of my favorite California wine regions in my personal wine bible.
In the county, there are many well known areas – Sideways made Los Olivos, Buellton, and Solvang famous, along with Santa Ynez.  But there are also many lesser known areas, such as the tiny Happy Canyon or newly AVA'd Ballard Canyon, that produce amazing wines as well.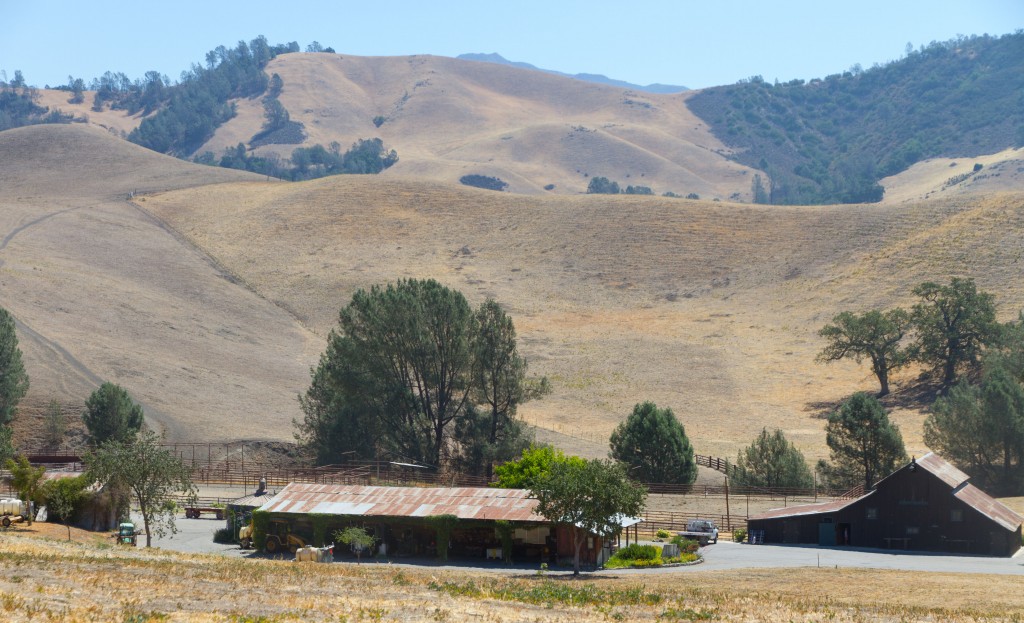 As with many areas that are now firmly rooted in wine culture, Santa Barbara's first plantings were by the missionaries; in this case Junipero Serra arrived in 1782, prior to establishing the mission in 1786.  Santa Barbara became the center of the mission winemaking culture, with 45 vineyards, 260 acres and 17 winemakers, but of cousre all of that died when Prohibition came in to place.  Wine stayed dead in Santa Barbara until well in to the 1960s, when the Amerine Winkler Scale identified the region as perfect for viticulture.  Growing slowly but steadily, by the 1980s, there were 13 wineries, and by the 1990s, that number tripled.  Today, there are over 100 wineries, 21,000 planted acres, and 5 AVAs (with more pending).  Today, with so many microclimates, there are diverse varieties, styles, adn philosphies in the region.  There is so much more here than just Pinot Noir Miles!
With it's proximity to the Pacific Ocean, Santa Barbara County has a unique terroir, in part due to the transverse range that suddenly hangs a left at Albequerque and heads east, away from the ocean.  With foggy, cool breezes, and coastal influences, Pinot Noir and Chardonnay thrives on the west end, while Rhone varieties and Cabernet Sauvignon seek sun and warmth on the east end, away from the coastal influence.
While there are too many AVAs within the county to talk about in detail in this post, I will give you more detail on a few.  First, Pinot Powerhouses Santa Maria and Sta. Rita Hills.  Santa Maria Valley is one of the few AVAs that straddles counties.  With it's cooling breezes and foggy days, Santa Maria is one of the rare AVAs that has dry farmed vineyards, thanks to 14 inches of rain a year (ok not this year but…).    I love the Pinot Noirs from this area because of the high acidity, bright red fruit and cool climate "zing".  In the Santa Maria Bench, which is a pending sub AVA, the most famous vineyard would be Bien Nacido, producing world class Pinot and Chardonnay.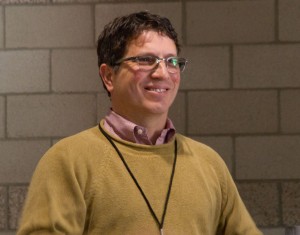 Next up, the Sta. Rita Hills AVA has 2300 acres planted, with over 40 wineries.  Part of the explosion here was the Sideways effect, however, the wines speak for themselves.  Only 12 miles from the ocean, Sta. Rita Hills gets cold, foggy mornings and evenings, with hot days and large diurnal swings.  With packed limestone and ancient seabed soils, the Pinot Noir and Chardonnay from Sta. Rita Hills has a characteristic minerality and brightness that would make any ABC Card Carrying member quit on the spot.
Two of my favorite regions in Santa Barbara County are Ballard Canyon, and the pending Los Olivos District AVA.  Ballard Canyon, which became an AVA in 2013, is the only AVA dedicated to Syrah, and is located between Solvang and Los Olivos.  While there is some fog in the lower areas of the canyon, it is warmer and has a bigger temperature swing than Sta. Rita, which makes it perfect for Rhone varieties and – syrah.  I'll get more in to the wines later, since we had a comparative tasting at the conference, but let's just say YUM!
Finally, Los Olivos.  The pending Los Olivos AVA includes the town of Los Olivos, Ballard, Santa Ynez, and Solvag.  Even warmer than Ballard Canyon, it has a distinctly alluvial soil where both Tuscan and Rhone varieties thrive.
Suffice it to say, you could spend a week in Santa Barbara County and never taste the same thing twice.  It's well worth investigating, and a very special thanks to Fred Swan, David Glancy, SF Wine School, and all the wineries that participated in this great educational experience!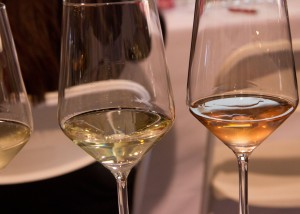 This class was offered gratis to attendees of the Wine Bloggers Conference by invitation only.  All opinions and edumacation are my own.