A few years ago, at my first Craft Cocktail Carnival here in San Francisco, I was fortunate enough to meet Tim Obert and Clint Potter of
Seven Stills Vodka
. Masters of the craft cocktail movement, I was fortunately enough to taste through some of the unique creations that Tim had lurking in his cabinets. One of those creations was the recently released Meyer Lemon Bitters, a zippy little number just waiting for a cocktail to show it's beauty.
Now, that first bitter moment has given rise to the new line of bitters. To fund this project, they have turned to both a new Bitters Club (which, I clearly need to join given my bitters obsession), and a
Kickstarter Campaign
for the ages.

When Seven Stills started making bitters, they set out to be both unique, and to use fresh, seasona, ingredients nad herbs that aid in digestion and overall health. After all, that is what bitters were created for.
Each one of these unique creations is crafted with a base of non-GMO grain spirits (well there's a new thing to watch for GMOs in! Do you know if Monsanto sponsors your vodka?), and the secret recipe of over 30 herbs and spices, plus the primary flavor of the bitter.
This year, they are starting out with Prickly Pear, Cranberry, and classic Cocktail Bitters, to go along with the aforementioned Meyer Lemon Bitters.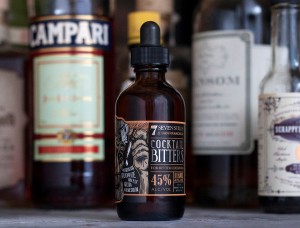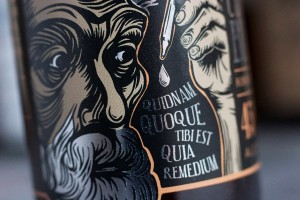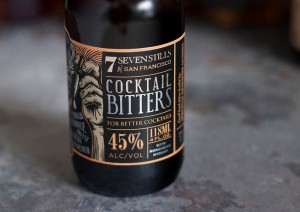 Remember, bitters is for more than just cocktails! Add a few drops to your water to add some interesting elements. Water does get boring after all.. Suffering a hangover? Add some bitters to tonic water and drink up. The digestive effect of the bitters and the quinine in the tonic (if it's real tonic) will soothe you in no time
Want to know more? Check out the videos and recipies on the
Kickstarter Page!
Happy drinking!