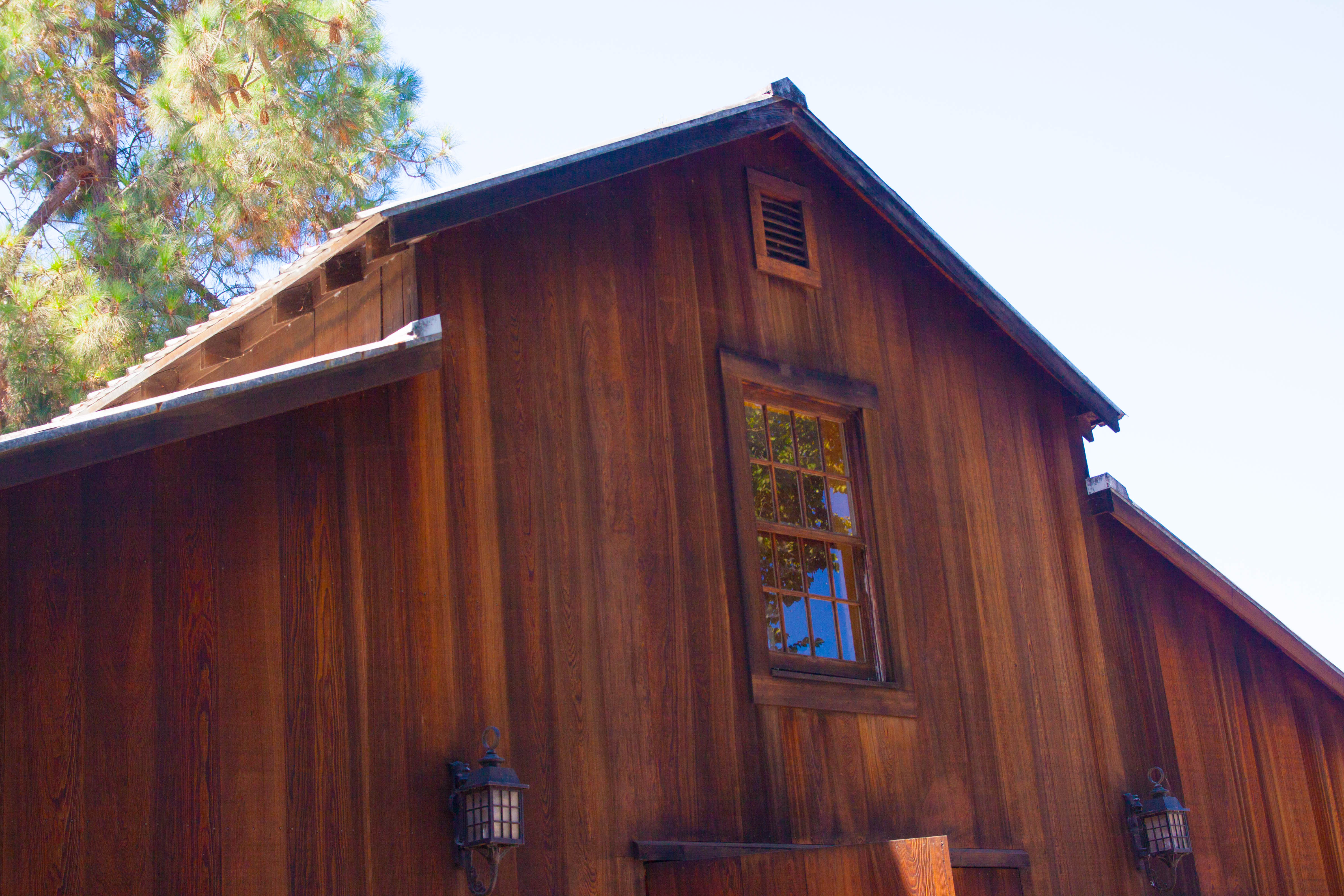 When you step out of your car, in the small makeshift parking lot that is really the vineyard, you are immediately transported to a rural setting a scant 10 minutes from downtown Napa.  The iconic redwood barn and farmhouse stand proudly as sirens to Truchard Vineyards, straddling the Carneros region close to San Pablo Bay.
Arriving in California in the late 1960s, Jo Ann and Tony Truchard were Texas transplants that were enchanted by wine country as they went on a road trip exploring their newly adopted state.  Ever the adventurer, Tony thought it would be fun to plant a vineyard in the then relatively unknown Napa Valley, paying homage to his family roots from Lyon, France.  There had always been wine in Tony's blood, including a pre-Prohibition winery in South Texas.  On one of these meandering road trips through Northern California, the Truchards came across the abandoned orchard in Carneros that would become Truchard Vineyards.
Today, Truchard is known for it's pioneering creativity, fighting back the brackish waters in Carneros to produce some delicious wines, but it started out as a labor of love.  Serving as a doctor in the army, Tony soon started practicing in nearby Reno.  But every weekend, they would drive down to Carneros to work the vineyard and camp out in the orchards.  Slowly, the estate was expanded to include 400 adjacent acres, with plenty of open space and unplanted hillsides to maintain the bucolic feel of southern Napa.  The estate also prides itself on being environmentally responsible, with approximately 80% sustainably grown and  20% organically grown grapes.
While we were there, the memory of the Napa earthquake of 2014 was still fresh.  With the epicenter being less than 5 miles away, one might expect cracks in the caves, broken bottles, and ore of a mess.  But aside from some cracks in the dried earth of the vineyards on top of the cave, and a few cracks that were structurally insignificant, Truchard was amazingly lucky; the farmhouse where the Truchards live was not as lucky as most of the contents were smashed, but the house itself?  Looks like a Queen sitting in state.  Nature really is amazing.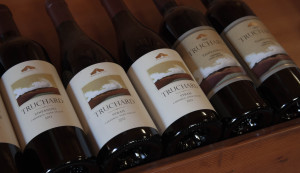 Well known for Pinot Noir, given the ideal grown area in Carneros, Truchard also produces some lovely Chardonnay, but my personal favorite is the Syrah.  The smokey funk on the end of this medium bodied Syrah, made as an homage to Cote Rotie and the Truchard family legacy, compliments the dark blackberry and plum notes perfectly.  The finish of cracked pepper and spices leaves you wanting another sip, and while funky, it's funk in the best possible way.
Truchard is open by appointment only, and a visit includes a tour as well as a tasting.  This is a must do for any visit to Napa Valley!  For another take on Truchard, please visit my blogging buddy Tom Riley's post on American Winery Guide.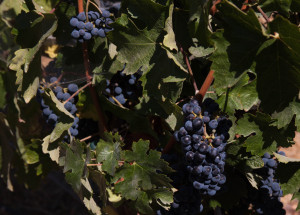 A special thank you to Toby at Fineman PR for arranging this visit, and to Anthony Truchard, II for leading us on the tour & tasting.  We were lucky enough to have Jo Ann visit with us after the tour, and if you want a day full of stories, see if she's around!