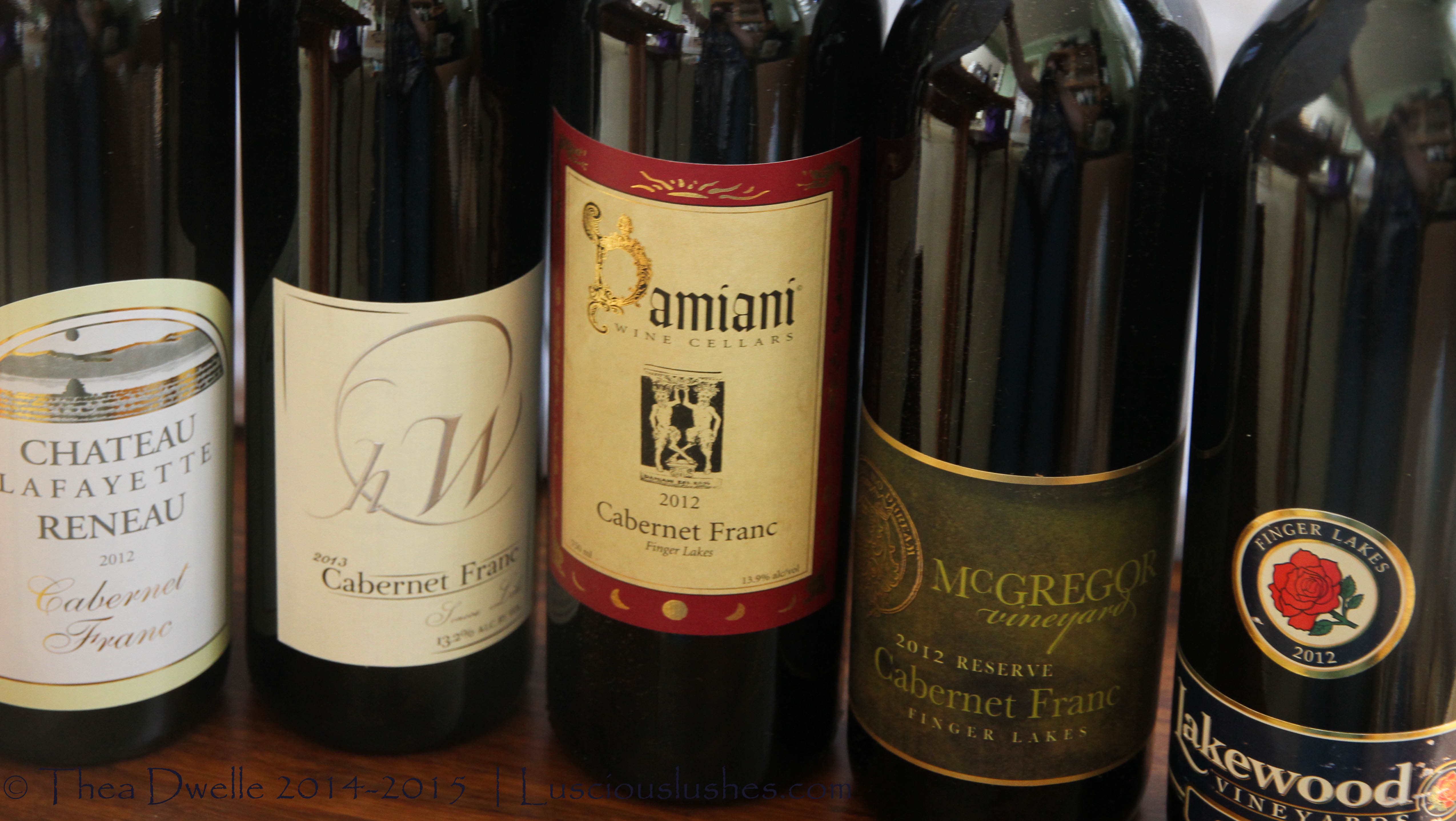 It's no secret that the Finger Lakes region of New York has long been known for it's Riesling and aromatic white wines.  Often compared to wine growing regions along Germany's Rhine river, the region has been making wine well over 100 years.  Initially famous for sparking wines the 1860s, the Finger Lakes won numerous international awards, spawing a boom in vineyards.  In fact, by the turn of the century, there were some 25,000 acres planted to vine.
Unfortunately, like much of the United States at the time, phyloxerra devastated the area in the early 20th century, leading to a gradual decline in the industry.  In 1951, Dr. Konstantin Frank emigrated to the region to work at Cornell University, which ran the Geneva Experiment Station.  Here, Frank and his team experimented wit Vinifera varieties grafted to hearty rootstock.  In 1962, the modern wine industry was born, when Dr. Frank founded Vinifera Wine Cellars
Today, the Finger Lakes have moved beyond it's initial roots in Riesling, and is now producing high quality, low alcohol red wines.  In this batch, I tasted five Cabernet Francs from the Finger Lakes, 4 from 2012 and one from 2013.  All of these wines vary from 12.5 to 13.9% ABV, which for the US is exceedingly low. This refreshing difference brings back the earthy, herbal, aromatic qualities of one of my favorite grapes.
2012 Damiani Finger Lakes Cabernet Franc – earthy and dusty on the nose, with muted plums and bramble berry.  Rich black berry and smoke on the palate, with blueberry, cedar and campfire completing the voluptuous sip.  Velvety but with bright red fruit and acidity, it's a lovely, balanced wine.  $22
2013 Hector Wine Company Seneca Lake Cabernet Franc – This is the first vintage of Cabernet Franc for Hector Wine Company, and is is fermented with 100% native yeast, with no fining.  Dark black and blue fruit on the nose, slight floral notes, the palate is rich and elegant, with juicy loganberry, milk chocolate and coffee notes.  Bright acid and juicy red cranberry round out the finish.  $22 (sold out)
2012 McGregor  Vineyard Finger Lakes Reserve Cabernet Franc – earthy and brooding, with forest floor and cedar on first sniff.  A lighter more restrained style of Cabernet Franc that reminds me of a young Bordeaux, dried cherries, dried herbs, cedar chips, and smooth tannins show early on.  More earthy and subtle than the Hector Wine Company or Damiani, the finish lends itself to wintergreen on a cool winter morning.  $22
2012 Chateau Layfaette Reneau Cabernet Franc – herbaceous sachets meandering out of the glass,  with dusty ripe fruit on the palate, and dark tea flavors.  Dark chocolate, dried plums, blackberries, and current sprinkled with cracked pepper give way to firm tannins which linger, but the overall impression is suave.  $19
2012 Lakewood Vineyards Finger Lakes Cabernet Franc – the brightest in the bunch, with garnet / ruby coloring, and a nose full of grass and green herbs.  Stewed fruit, campfire smoke and dutch cocoa finish it off.  $16
Overall, these are clear expressions of Cabernet Franc that are ripe for the drinking.  The price point (under $25) and the lower alcohol are refreshing, and while they might be "hipster" today, they are the classic model from Europe, and old school wine-making in other parts of the New World.  Over time, they open up to reveal more personality, a deeply earthy core, and a sparkle of fruit on top.  I look forward to enjoying these over the next few days!  My personal favorites were the Hector Wine Company and the Damiani Wine Cellars, but I'd love to know what you think!
I am very much looking forward to visiting some of these wineries sand more while in the Finger 
Lakes in August for the 2015 Wine Bloggers Conference! Special thanks to the Finger Lakes Wine Alliance and the wineries for providing these samples for review.