On the second day of our pre-conference excursion around Seneca Lake, the summer day greeted us in Geneva with a sparkling view, and I wandered down to check out Opus Coffee, owned by local chef Heather Tompkins (who prepared dinner the previous evening).
Thank goodness for caffeine!  After an evening at Microclimate, a unique wine bar featuring wines from around the world as well as the Finger Lakes, coffee was much needed on the warm summer morning.
Before heading back to Corning to kick off the official conference, the second day of our Seneca Lake excursion would bring us to Anthony Road Wine Company, as well as one of the first ladies of the Finger Lakes, Fox Run Vineyards.
Anthony Road Wine Company was started in 1990 by Ann & John Martini, renovating an old farm shop and cobbling together a production winery from borrowed, used, and otherwise improvised equipment.
I particularly enjoyed the rosé (of Cabernet Franc, a dry, tannic rosé (that was perfect on this hot day), as we learned about the history of Anthony Road, and the experimental vineyards they are using to determine what varietals to plant next.  The rosé was replete with tart cherries, under ripe strawberries, Tuscan melon and dried herbs.  Refreshing!
Our last stop on the pre-conference excursion was Fox Run Vineyards.  If Dr. Frank is the President, Fox Run is the First Lady of Finger Lakes wine.  Situated on what was once the lakeshore, in a region called Torrey Ridge, Fox Run overlooks the deepest part of Seneca Lake.  Here, the microclimate is slightly different, as the deep waters offer more substantial cooling effects.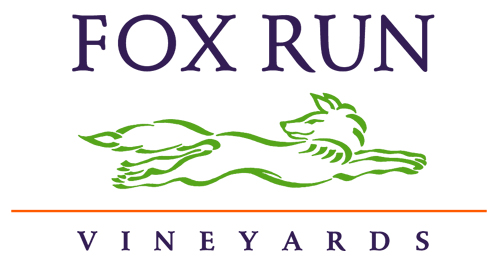 For over 100 years, Fox Run was a working dairy, and the first grapes were planted in 1984 in the old dairy.  Focusing on sustainable practices, this family owned vineyard now is looking toward the future with a stunning wine & cheese program.
The Food & Wine Experience at Fox Run features a pairing lunch in the barrel room, with selection of local cheeses, charcuterie, greens and fresh baked bread.  A flight of specially selected wines is paired with each bite, created to bring out the best in each wine.  Our group was treated to a special Riesling tasting afterwards, with 4 unique wines:  Riesling 11 – Hanging Delta Vineyard, Riesling 12 – Hanging Delta Vineyard, and Riesling 11 and 12 from Lake Dana Vineyard.  Essentially, each of these wines comes from a different block in their vineyards, but the winemaking goes beyond that with twists and tweaks for each vintage.  This experience alone was worth the stop at this Grand Dame of the Lake.
The Seneca Lake experience was magical, and full of history.  With a wide variety of wines and experiences, I look forward to going back and experiencing more!
In fact, in part 3 of my Lake Seneca tour, our Magical Mystery Bus (Friday Excursions at WBC) took us back to Lake Seneca a third time, with all new stops and experiences.  But you'll have to stay tuned for that!