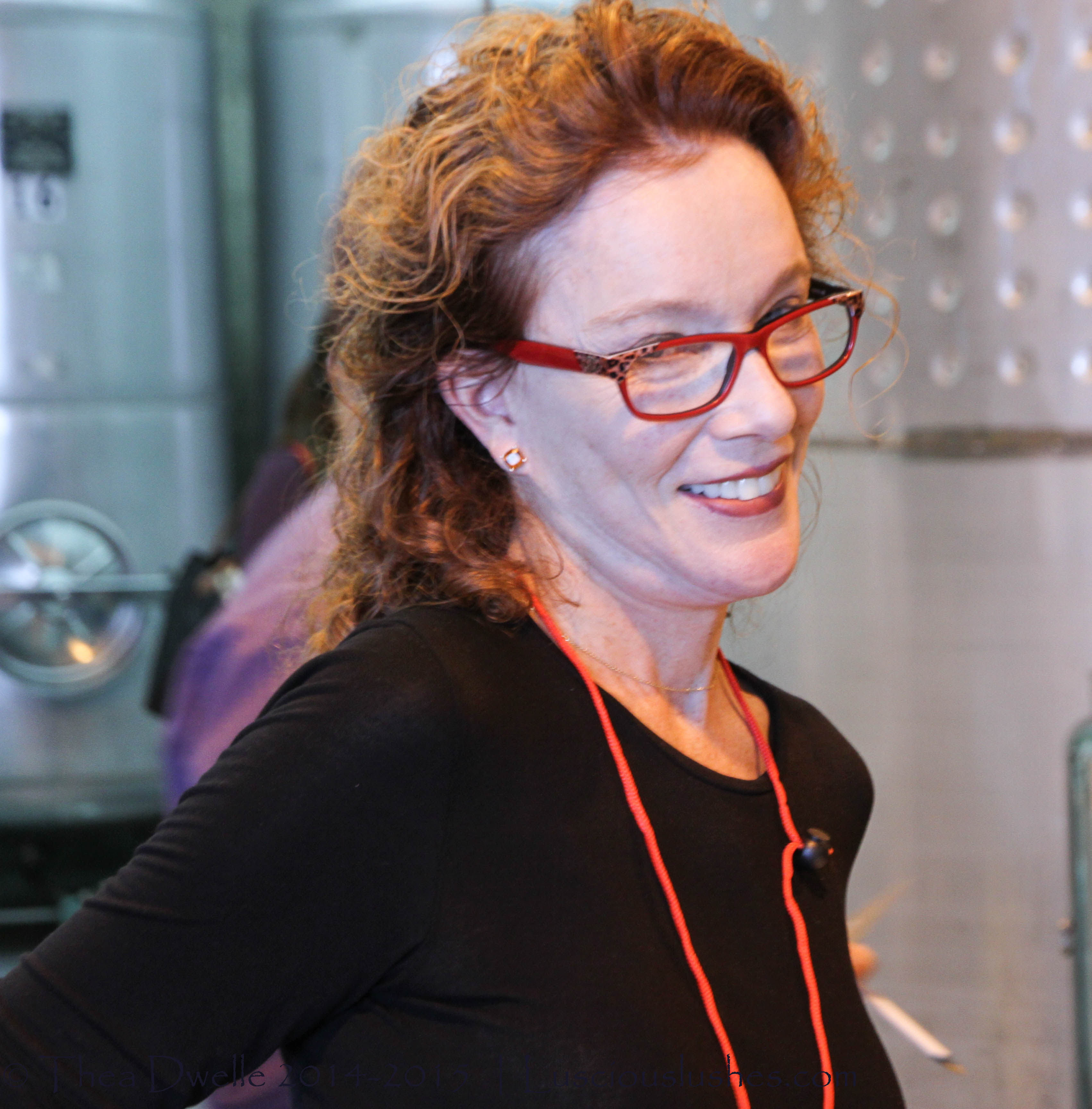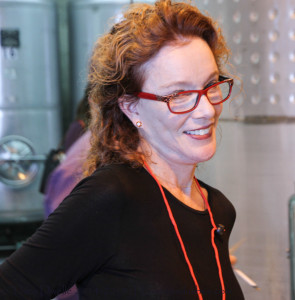 One of the highlights of this year's Wine Bloggers Conference was the welcoming keynote speech by Wine Bible author, Karen MacNeil.  In her address to some 250 bloggers, writers, and wine industry professionals, she gave clear and concise advise on how to be your best self.
I'll give you a hint:  Drink a lot of champagne!  Or, as Karen put it, drink a glass of the good stuff, every night.
But more importantly, how do you become even more successful as a writer and / or blogger?  That has always been an issue for many of us who have been blogging for a long time.  As someone who has been around the wine blogging scene since it's early days in  2008, I am always asking myself how to be better, smarter, larger.  Better is an interesting word however, as the interpretation of the word can be fraught with misinterpretation and differing opinions.
Karen made several great points in her keynote, of which we can all interpret our own messages from.  Each one of us has to decide how to implement them, and what they mean to us.
Here are my takeaways:
Know your subject!  Whether it is wine, whiskey, or Winnetka, you need to know your subject.
This goes without saying.   There are plenty of blogs, websites, books, and so forth that are written well but lack subject matter expertise.  Clearly, most of us blog about wine for pleasure and passion, but take it to the next level and learn your subject.
After completing my Certified Wine Specialist credential this year, I'm constantly thinking about my next step in my wine education.  Whether that be another credential or a new book, when you stop learning, you die and become a dinosaur.
Agonize over your writing
This, I have mastered.  As many writers, I am my own worst critic, and often it takes me much longer to write a piece as other bloggers I know as I sit and write, rewrite, analyze, and consider each word.
What makes YOU is something important.  Be unique.
Remember, that you need to be real, and be authentic.  Your uniqueness makes you special.  Who wants to be like 100 other wine blogs out there?  While my voice may have evolved over the last 8 years, at its core, it is still the same Luscious Lush.
Practice, practice, practice
This is something I need to work on.  There are more ways to practice than by being a prolific blogger.  One way to practice is to find other forums, such as a writers group, or blogging circles that issue challenges.
I often shy away from the cliques or groups that do things together, but the more I write, the more I realize, it's important that other people see my word and give me inspiration.  Are there writers groups that you belong to?  What inspires you?
Be a great writer, don't be a serviceable one.
Because who wants to be mediocre?  Why not practice (see above) and stand out from the crowd?  There are literally thousands of blogs (and writers) out there that are mediocre at best.  Do you want to be acceptable, or do you want to be amazing?  The key to being amazing is to practice, and learn from other great writers.
Great writing tells a story.
If you want to be good, tell your story.  If you want people to engage, and stay engaged, tell your story well.  The worst posts that I read (of my own, and others) are those that don't tell a story, or get to a point.  While blogging is a unique platform, it doesn't have to be an excuse to not tell the story.  What was interesting about that wine?  How can you tell a story about that experience?
If you really know your subject, you can explain it in 17 words.  Writing tight and writing short are massive skills to have as writer.
This is challenge for me – as I strive to write the story (see above), brevity takes a leap off the cliff.  One thing that has been a great exercise for me is to start the skeleton of an article with 17 words, and then use those as a foundation to expand your story.
With today's focus on social media, this should be easy right?  Wrong.  Feeding your reputation can be as tricky as feeding yourself a healthy diet – reputation is more than your social profile.
It's a daunting task to be on top of social media all the time, and I certainly cannot maintain a constant presence with a full time job and other obligations to maintain.  However, keeping on top of your top social networks is key to feeding your reputation.
But, you need to build your reputation before you can feed it.  Networking with your local wine culture is one key to building a solid reputation.  Additionally, ensuring that your voice is constant, and true will help you build a solid reputation.  You don't need to be a constant voice, but a clear and strong one in order to have a powerful reputation.
People often ask me how I became so "popular" as a wine blogger.  When I beat myself up and struggle to maintain a blogging schedule or traffic, I think – wait.  Someone thinks I am successful, because I am great networker.  Like any other job, networking isi a skill that has to be practices to be done well.  But networking is a key component in feeding your reputation.  Make it your business to make sure people who you want to know, know you – and for the right reasons, not the wrong reasons.
Once you build a reputation, feed it by participating in the community.  This includes commenting on other blogs (something I have all but given up on due to the fact that…well…the comment is dead), engaging on social platforms, and participating in events like the Wine Bloggers Conference, online events, and online communities.
For me, the Wine Bloggers Conference is an important networking event.  Yes, it's partially summer camp, partially a high school reunion, and partially an educational forum, with a lot of wine thrown in, but at it's core it is a chance for bloggers and writers to meet each other, connect, and engage with the wine industry.  For you, that might be the Wine Writers Symposium or a tasting group that you meet with every month. Whatever drives your success, participate, connect, and engage.
As I strive to get back in my game, I appreciate Karen MacNeil's years of writing experience and her willingness to share them with a room full of (primarily) wine bloggers.  Those of us who write for other reasons can appreciate the solid advise that she offered up.  Primarily, Karen encourages us to persevere, improve, and keep learning; all life skills that I hold dear.  Seeking inspiriation, I am taking her words to heart and hope to spend the next eight years developing as much as she has.