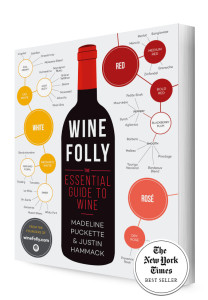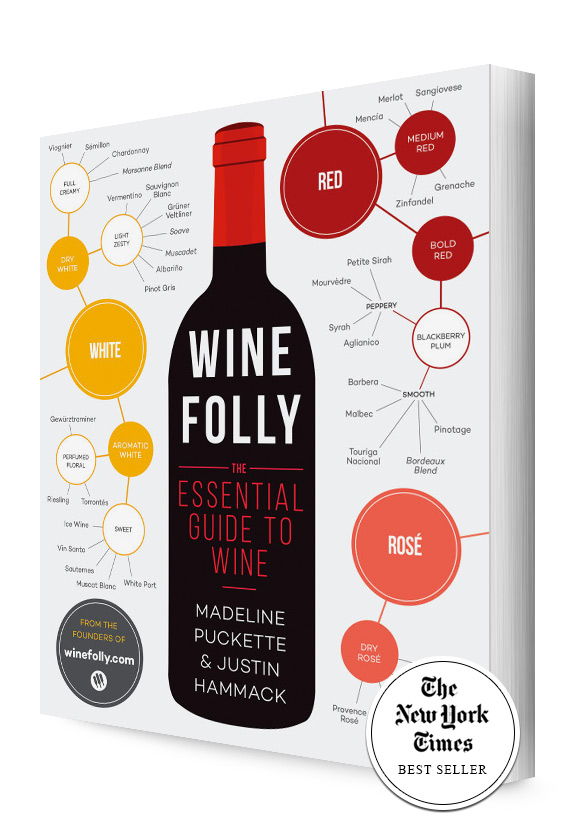 A few years ago, I was lucky enough to experience an amazing cultural experience in Rioja, Spain, exploring, food, and lifestyle writers.  While I wine, food and lifestyle options the region has to offer.  Our small group of compatriots didn't know each other before our trip, but we quickly became a tight knit group meandering the countryside in search of delicious wines.
Among those intrepid explorers were the dynamic duo behind Wine Folly, Madeline Puckette, and Justin Hammack.  Puckette, a talented graphic artist and Sommelier, is known for creating unique, easy to follow, and creative infographics that help us understand wine.
This year, Wine Folly compiled those infographics and extensive wine knowledge in to a guidebook on wine, Wine Folly:  The Essential Guide to Wine.  Using simple techniques that yield complex results, Wine Folly provides a guide for over 50 wines, and helps the reader create their own ranking system by reinforcing basic building blocks of flavor, origin, and classic terroir.
The clean layout is divided in to easy to understand fundamentals, styles of wine, and wine regions of the world, allowing even the newest wine drinker the ability to understand complex styles and regions.
Not sure what wine glass is best for Chianti?  There's an infographic for that.  How do you pair Riesling?  Check out the wine pairing consideration diagram.  My favorite part of the book is the in depth profiles of the most common varietals.  The clear flavor wheel is color coded and grouped by major flavor group and the dominant olavors are clearly outlined.  The facts at a glance makes it an excelelnt study guide, as you can see on one page, where it grows, how much grows, and hte average price per bottle.
Wine Folly's Essential Guide to Wine is available for $25 on Amazon as well as WineFolly.com.  I highly suggest you pick up a copy or two!
A promotional copy was provided by the PR agency for review, but my mad love of the cool images is all my own!