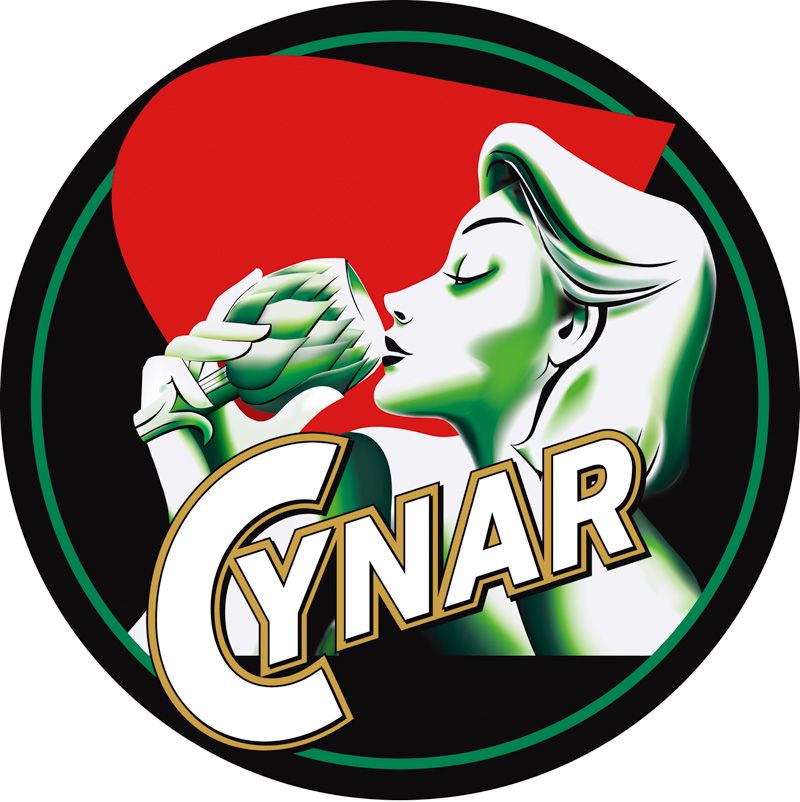 Ah amaro, how I love thee!  With hundreds of unique amari to choose from, Cynar is unusual in that it's make from artichokes.  While it might seem odd that a beverage would be made from what is basically the flower of a thistle, there are so many uses for this!
From sipping straight, "like an Italian mama", my friend would say, to using it as a bittering agent in cocktails, it was originally intended to be a digestif.  The unique bitterness combined with the sweetness of the chemical cynarin, as well as thirteen different botanical, it is quite versatile.
Now, Cynar comes in two versions:  Original Cynar,and the new Cynar 70 Proof.  Cynar 70 Proof is really just a more intense version of the original, and stands up to more complex cocktails.
This week, try out a couple of fun cocktails using Cynar!
The Cy-Groni
In a twist on the classic Negroni, substituent original Cynar to add the bitter complainant that Campari would normally occupy.  I am not the biggest fan of Campari as I find it almost too bitter, so I often use Cappalletti Aperitivo.  Here, the best of both worlds comes in to play.
In a cocktail shaker, add over ice:
1/2 oz Cynar
1/2 sweet vermouth
3 oz gin (I love Ransom Old Tom)
3 dashes orange bitters (try the Fee Bros Gin Barrel Aged)
1 dash 5 by 5 Aged Citrus Bitters
Shake, and pour over ice, with an orange twist.  For fun, I used a blood orange rind.
A variation on the Negroni with bourbon, is the classic Boulevardier.   My friend Emma actually introduced me to this cocktail (I know, I should have know about this ages ago!).  The Cynar 70 Proof is perfect in this recipe because it is a bolder flavor and holds up to the whiskey.
Boulevard of Dreams
In a cocktail shaker, add over ice:
1/2 oz Cynar 70 Proof
1/2 sweet vermouth
3 oz bourbon (Knob Creek Single Barrel knocked my socks off here!)
3 dashes bitters (Fee Bros whiskey barrel aged cocktail bitters are the bomb)
1 dash cherry bitters (check out Carlton Cocktail Company's woodland cherry)
1 dash fig bitters (for a bit of depth, again try Carlton Cocktail Company)
Shake, and pour over ice, with an orange twist and a good marachino cherry.
Being a bourbon lovin' gal, I was really interested to try the Game, Set, Match
Courtesy of Basil Hayden's recipe page, (more on that next week!) this delicious variation of the classic Manhattan, it packs a punch with the bittersweet addition of Cynar.  Bourbon on it's own can have the perception of being sweet, and sweet vermouth is also sweet.  The Cynar adds a delicious bitter note that tones down the classically sweet Manhattan and makes a refreshing afternoon pick me up!
In a cocktail shaker, over ice add:
3 oz bourbon
1/2 oz sweet vermouth
1/2 oz (I used a bit less)
3 dashes orange bitters
Shakes, and strain.  Add a cherry or lemon garnish.
Thank you to Gruppo Campari, who owns Cynar, and MBooth for sharing these interesting sippers!  All recipes are my own, except the Game, Set, Match, originally sourced from Basil Hayden Bourbon.