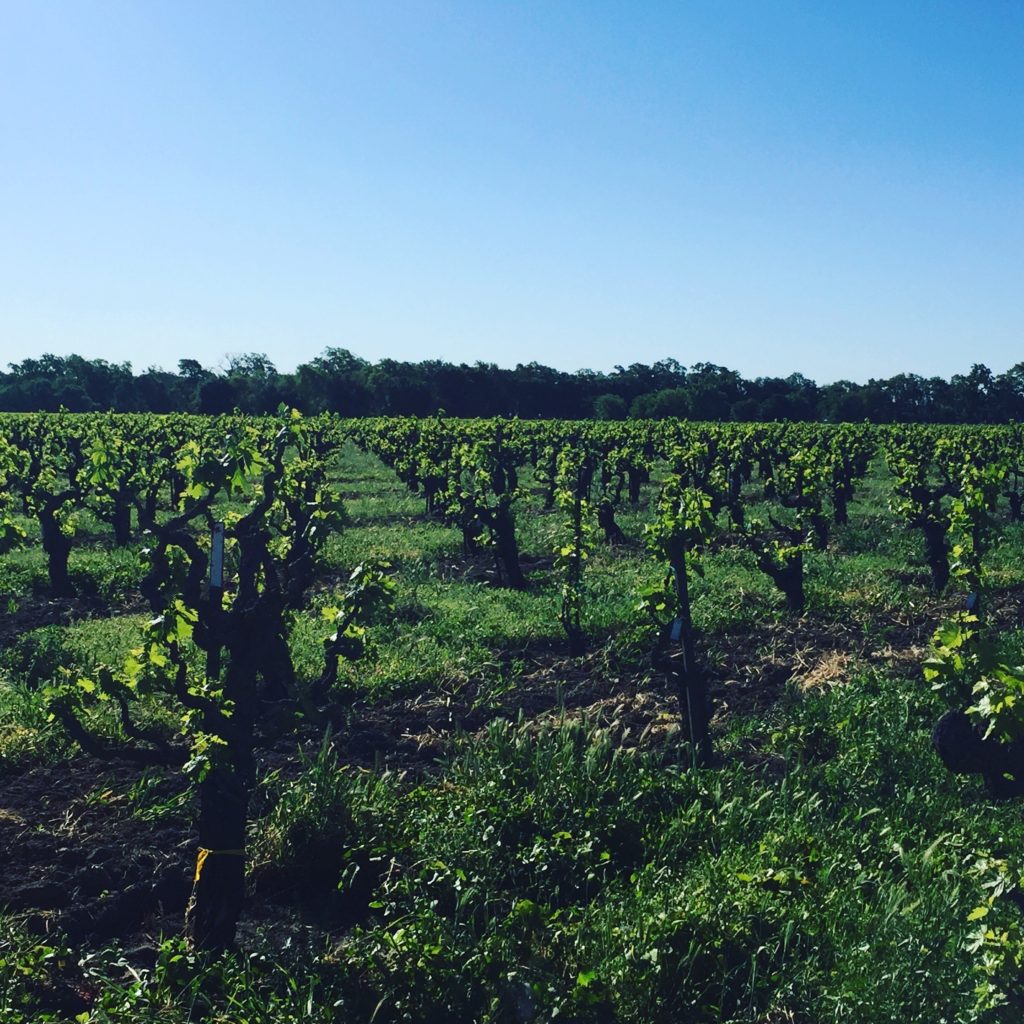 Cruising along on a breezy but warm spring morning in Lodi, we were off on Day 2 of our adventures of "Anything but Zin".  Today, our first stop was Lodi's oldest vineyard, the some
120+ year old Bechthold Vineyard.
Bechthold Vineyard was planted over a century ago by Joseph Spenker.  Back in 1886, Cinsault was more commonly referred to as Black Malvoisie.  Today, many people might know that Cinsault is one of the parents of Pinotage, the other being Pinot Noir.  It is also a workhorse grape in the south of France, and is also widely planted in northern Africa.
So why is Bechthold Vineyard so special?  First, having a piece of land that is planted, on the original rootstock, with the original varietals, and has been essentially untouched for over 100 years is and impressive feat.  For 130 years is damned year unheard of.  But perhaps more importantly, the Bechthold property is also family owned, and continuously operated by that family for those 130 years.
These twenty-five acres of genius is still highly sought after and productive, and has pulled itself out of obscurity with a renewed interested in ancient vines and historical varietals.   As part of the larger Spenker Vineyard property, the vineyard is currently managed by Phillips Farms (part of the Michael-David Winery) and is steadfastly guarded by a strong family tradition and history.  Today, this vineyard provides fruit for Bonny Doon, Turley, and Michael-David, not to mention Onesta, and has a long waiting list.
Cinsault is a special thing.  A thick skinned, ornery beast, it can form the backbone of some strong red blends.  On it's own however, it is sneaky, and has a ridge of acid that will wake you up.  Create a rose from that wake up call, and you'll be drinking wine at 10:30am with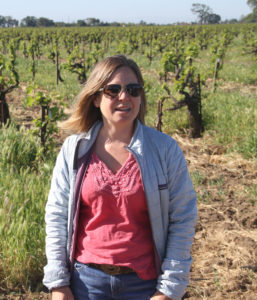 the best of us.
As we traipsed through the soft, tall furrrows of soil on this sunny and breezy morning, we were joined by Jillian Johnson, owner and winemaker of Onesta Winery, and David Phillips of Michael-David Winery.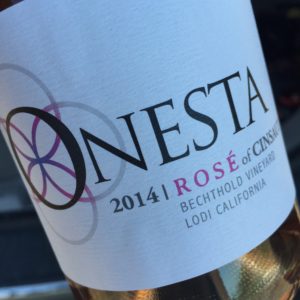 2014 Onesta Cinsault Rosè
Released with a year of bottle age, and fermented on 20% neutral and stainless steel, the juice is 50% saignee from the red Cinsault and 50% purpose pressed.  The 80% that was aged in wood had a lot of contact with the lees resulting in a rich ruby red grapefruit flavor with hints of blood orange, coriander, lavender and dried herbs.  This wine will wake you up and make you say hello!  $22
With extended maceration and 9 months in neutral oak, this beauty is a berry pie with a topper of pomegranate juice.  A lighter style of Cinsault, the delicate wine is luscious and fruit forward, yet full of baking spice and acid.  This is the perfect wine to please both a Pinot and a Zin lover.   $29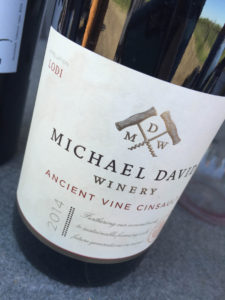 In contrast, the
2014 Michael-David Ancient Vine Cinsault
is denser and more lush than the Onesta.  Baked blue and black fruit, black pepper and savory herbs dance on my tongue with the silky elegance of an Hermes scarf.  Bing cherries and ripe strawberries come out on the finish, and this would be perfect with roasted pork.  $25
Other producers to try from this vineyard:  Turley Wine Cellars, Estate Crush.
Thank you Jillian and David for the great history lesson and tour of one of the best vineyards in the country!  I am looking forward to the Wine Bloggers Conference and more delicious Lodi Wine in August!