Driving up a dusty dirt road, at the edge of a vineyard in Lodi, you could see the history in the vines.  These gnarled old beasts were baking in the late spring heat, and you could just feel the struggle as they worked to survive the turbulent weather.
This was Rauser Vineyard, planted with old vine Carignane and Zinfandel.  Our guide, Mike Mike McCay, was enthusiastically giving us an oral history of the last 20 years, while digging in the dry, crumbling dirt of the vineyard.  Mike is an innovator, something that is more common in Lodi than you would expect.  Not satisfied to go with the status quo, he is always looking for new ways to survive the ever persistent drought, and to produce some amazing wines.
His winemaking style centers around the terroir of Lodi, and specifically this patch of land.  Using Native yeasts while concentrating on Zinfandel and Rhône varietals, he has brought out the true expression of htis small AVA in the region.
Tiptoeing through the high furrows of dusty red soil, Mike poured us his Cl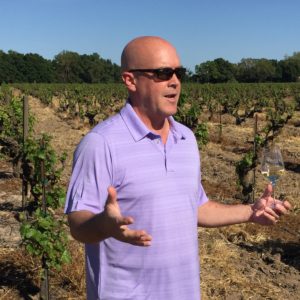 ements Hills Viognier.  This mineral driven white enjoyed a long, warm growing season, which resulting in ripe pears and stone fruit, followed by rich floral aromas.  It was just the thing to whet our palates on the hot and dusty day.
After learning a bit of history of this piece of land, we met up with Mike's family at his house for a down home Lodi style BBQ.  Quite the chef, Mike McCay fired up the vine driven barrel barbeque and quickly got to work making a feast – perfectly designed to showcase his wines.
Mike pulled out all the stops, retrieving some beautiful examples of Lodi's Rhône style wines from his cellar, plus, by special request Cabernet Franc.  One might not expect either Cab Sav or Cab Franc to be successful in what amounts to a high desert climate, however, with the varied terrain and terroir of the larger Lodi growing region, it did beautifully.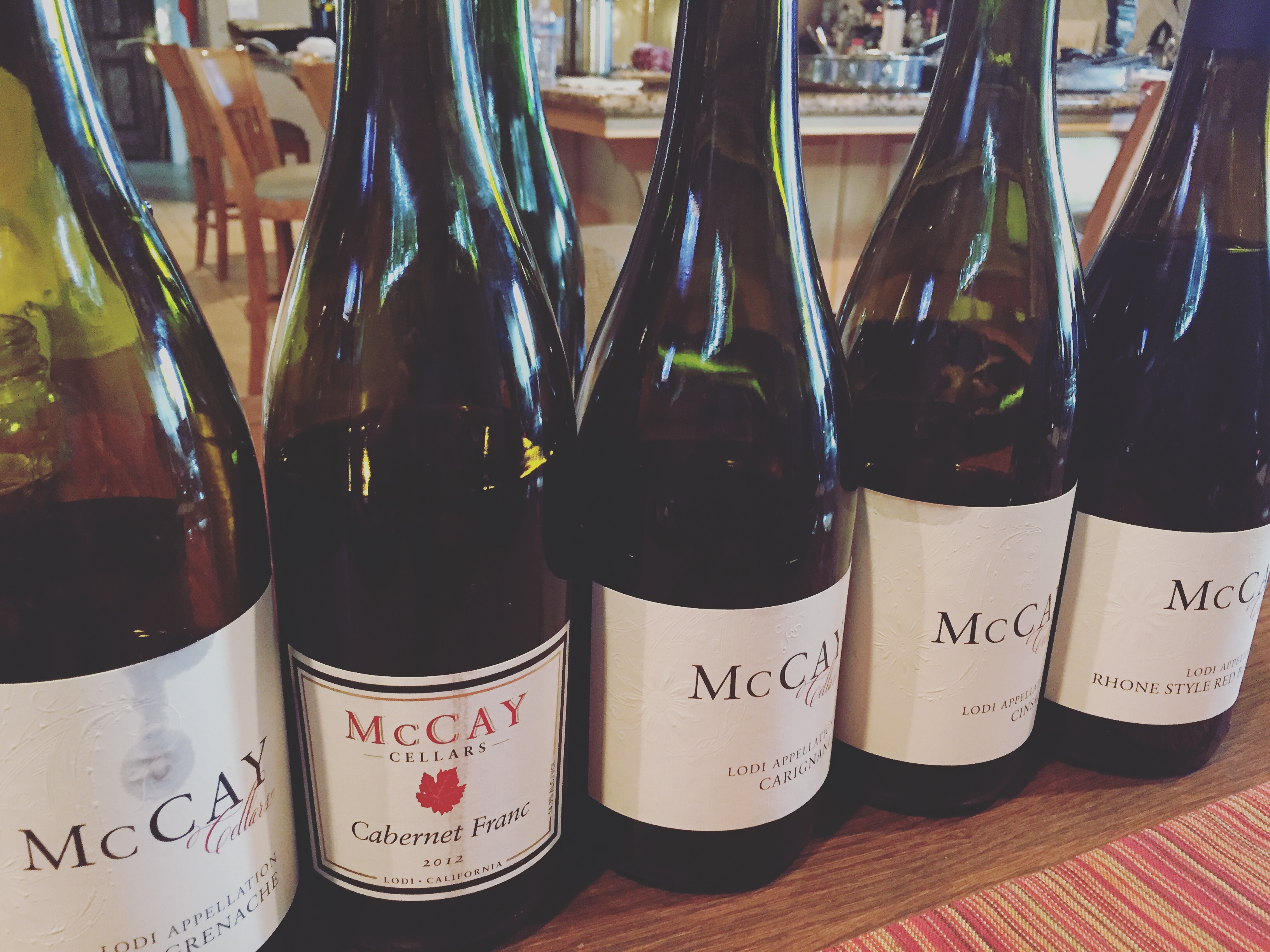 McCay Cellars specializes in Rhône varietals, and also has a beautiful Cabernet Franc and is working with old vine Zin.  Growing slowly and steadily, Mike has witness major changes in Lodi over the last 20 years.  Industrial grape production has made way for artisan, small lot producers, and the wine tourism business has seen growth in Lodi tourism and the affiliated business.
The careful attention McCay pays to his vineyards and his winemaking are evident in the beautiful wines he produces.  But don't take my word for it!  Stop by and visit when you're in town.  McCay Cellars has a tasting room in Lodi, open no weekends (Thursday-Sunday) from 11-5.
The next time you're in Lodi, be sure to experience the Rhône varetals from McCay Cellars!  If Mike's int he tasting room, you're sure to get a history lesson along with your Grenache.