If you've been reading my blog for a bit, you know that I love to support local charities, especially by #drinkingforcharity.  Today, I would like to tell you about
Vineyards to Village
, who is dedicated to supporting clean water for schools in Kenya.
Every year, they host a Wine Safari, where you can drink fabulous Sonoma County wines and support water projects for schools in Kenya!  This year, our friends at Christopher Creek Winery, Deux Amis Winery, Fritz Underground Winery, Merriam Vineyards, Pedroncelli Winery, Portalupi Wine, Thumbprint Cellars, Trione Winery, Williamson Wines, the Windsor Tasting Lounge, and Viszlay Vineyards are offering complimentary tastings at their properties for Safari guests from September 3-11.
These boutique wineries offer small, intimate experiences with some of Sonoma's best wines!  Each Safari Passport gives you one week to visit all of these tasting rooms, and participating wineries will donate 1/3 of their sales of a given wine to Vineyard to Village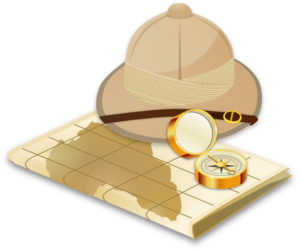 for the week.  This Wine Safari also includes a limited edition keepsake glass!
With the purchase of every ticket, you will be entered to win wine raffle prizes! If you visit every "animal" (winery) on the safari and show us your complete safari pass on our Facebook page, you'll get an additional 10 raffle tickets! You also receive an extra raffle ticket with every purchase of V2V wine!
For more information no Global Partners and Vineyard to Village, please click HERE.
Enter the giveaway below to win two tickets to the Jambo Safari event!  If you prefer to purchase tickets directly to support this wonderful cause, please click here.
Happy first week September!