Connections.  Networking.  Friendship.  Community.  These are some of the top reasons that people attend the Wine Bloggers Conference, year after year.  As we approach the 10th anniversary event in Sonoma next year, I have to reflect on how this event has grown and changed over the last 9 years.
Beginning in 2008, when there were a scant 100 of us gathered at the Flamingo in Santa Rosa, we all knew each other (or at least knew of each other).   It was a tight knight community of online writers, and we were all learning about the new platform for sharing our stories.  There were, indeed, a few standout stars already emerging, however the playing field was level.  Twitter was in it's infancy, and there was very little video out there specific to wine.
Moving through the years to this year's conference in Lodi, a lot has changed.  And yet, very little has changed.  Building a strong network of influence is still about seeking connections.  The primary difference today, is that where you find these connections has changed.
In 2008, we found these connections at the conference, on Wine 2.0 (a now defunct social network for wine lovers and writers), at wine events, and on twitter.  Today, those networks have expanded to include video channels such as YouTube, Pinterest, Instagram and more.  And yet, the process of searching, connecting, and engaging is still the same.
As a professional consultant, I network every day.  That is the key to building my brand and my business.  Translating those skills to my blog, I shift my connections from technology and potential clients to wineries, regional associations, and individuals that I would like to connect with.
When you are finding people to build connections with, ask yourself:  What can I offer them with my wine blogging (content creation)?  What problem can I help solve?  How am I benefiting them with my wine blogging?  How am I working on improving my wine blogging?   In terms of the Wine Bloggers Conference, I can offer 9 years of experience watching the conference and the blogging world grow and develop.  In the wine industry, what can you offer?  Do you have a unique angle?  Is your audience something they should target?
As a wine blogger, content creator, digital wine writer, however you want to describe it, I look for these connections.  As Andrea Robinson said during her keynote this year, how do you add personal value?  What are you doing to create value in yourself?  By seeking, building connections, and acting on these connections, you are building your personal value.
But how do you get to engagement?  You've done the hard part, you've built your connections by going to WBC.  You've met dozens of people in person that you only knew online, or didn't know at all.  Now, you need to act on those connections.  Today, engagement means more than it did in 2008.  At the first WBC, we had interactive blogs and monthly wine blogging writing challenges.  In 2016, we have live video streaming, twitter tastings, and other collaborative platforms to share our wine blogs and create collaborative content.
Furthermore, engagement means sharing and spreading content that you like.  It's not enough to like a post on Facebook or on Instagram.  Today's challenging social media culture requires you to engage with these platforms and share other people's content.  By building engagement with others', you are attracting other people to your content.
The most successful people in business, and the most successful bloggers, have strong networks and connections.  As a community, wine bloggers and content creators are very open and engaged.  Expanding that engagement and practicing those skills will net you rewards that are unexpected, and enriching.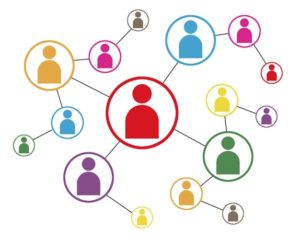 So what are the key takeaways from this year's Wine Bloggers Conference?
Network, network, network.  This is how you build your connections.  This doesn't mean acting entitled and expecting everything to be handed to you, this is the hard work part.  Attend a local wine festival, go wine tasting, buy wine.
Keep in mind, it takes time to build a network.  Don't expect this to happen overnight.  Just like business, building a network of wineries, associations and PR professionals is driven by your content, longevity, and professionalism.
With dozens of social networks, choose the 2-3 that you can focus on and pay focus on.  It's better to do more with less than to do less with more.  This goes hand in hand with knowing your audience.  Where do they hang out?
Know your audience.  Spend a little time finding out where they are, what they are reading, and how you can tailor your content for them.  That doesn't mean sacrificing what you want to write about, but rather finding new and interesting things for your audience to read.
Keywords are your friends.  By doing a little research, you can get big rewards.  What are people looking for?  What value can you add?  What wines do you have in your rack that people want to know about?
Search, connect, engage.  Engage in your community.
Don't focus on monetizing your blog.  Monetize yourself (more on this later).  What value can you add?
Educate yourself.  Are there classes or certifications you can pursue that will help you?
Content is king, both at the conference and on your blog.  Every year, there is some of the same content and a lot of new content at the conference.  But even old dogs can learn new tricks.
Don't be stagnant.  What can you learn?  What can you change?
The more things change, the more they stay the same.  The platforms might have changed, but the core values have not.  Have fun, have wine, learn new things, and meet new people!