This past summer, after the mayhem that is the Wine Bloggers Conference, I was delighted to be invited to visit Bella Grace Vineyards in Amador County.

Just under an hour from Lodi, Amador wineries, including Bella Grace Vineyards and their tasting cave, are a hidden gem in wine country.  Tucked away in a hidden cave on 20 acres of vines in Plymouth, with an additional tasting room in the small town of Sutter Creek.
Our driver, guide, host, and 2nd generation owner, Steven Havill, showed off his family's property, planted with a wide variety of grapes, with a particular focus on Rhone varietals as well as the classic Amador offering, Zinfandel.
Sustainable Quality
With an emphasis on sustainability, it is particular important to the Havills that the highest quality grapes come out of their vineyard, establishing Bella Grace as a force to experience for yourself.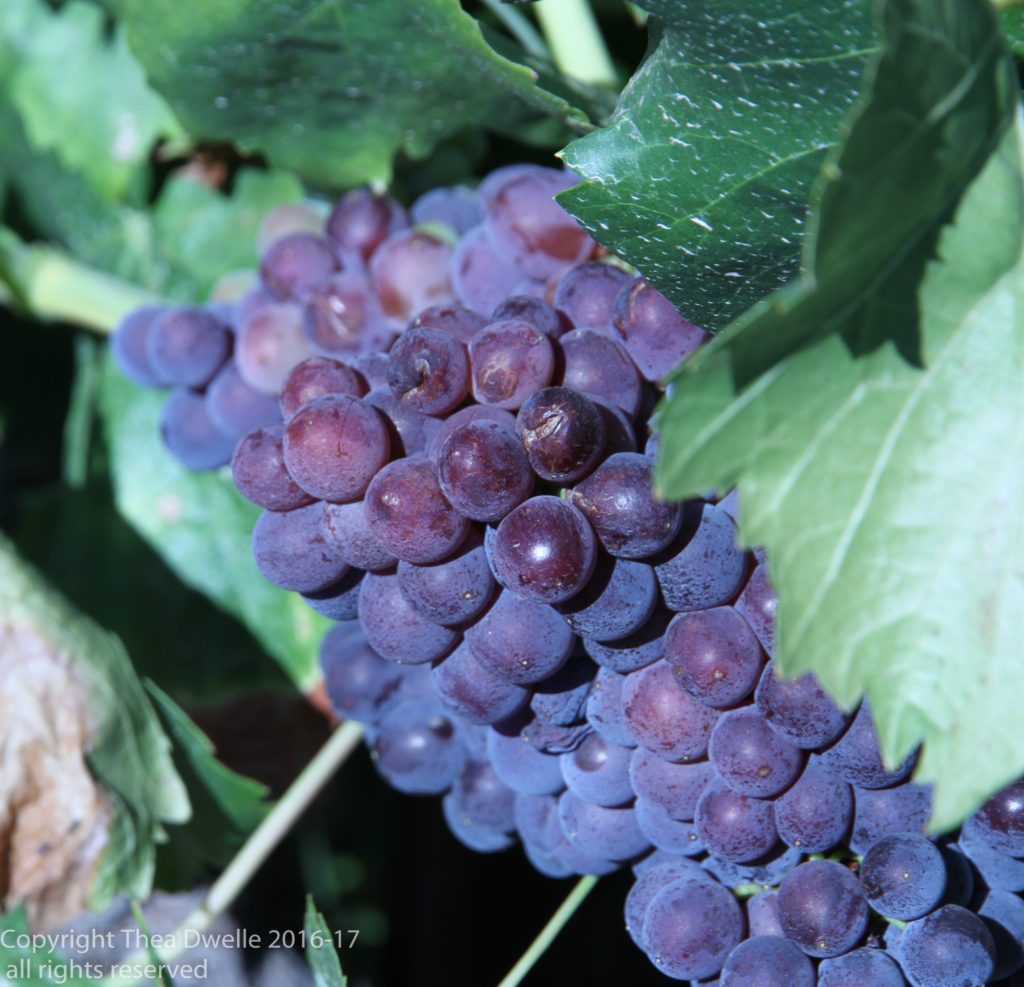 Perfect Pairings
On our visit, Robert Havill, prepared delicious food pairings with the wines.  What happens when you put 10 wine bloggers in a cave and make Frank Morgan get in the car?  Magic!
Variety
Bella Grace has many wines to chose from, including a sparkling brut that is bottled at Anderson Valley's Roederer Estate facility.   This kicked off the afternoon, as we tasting through the meandering menu of delicious nuggets.  While Zinfandel typically dominates in this region, the rolling foothills also offer some delicious Rhone inspired wines.  Additionally, the Havills source grapes to add variety to their portfolio.
Olive Oils
Bella Grace also produces a wide variety of olive oils, both natural and with essential flavor components.  I particularly enjoyed the grapefruit and lemon oils!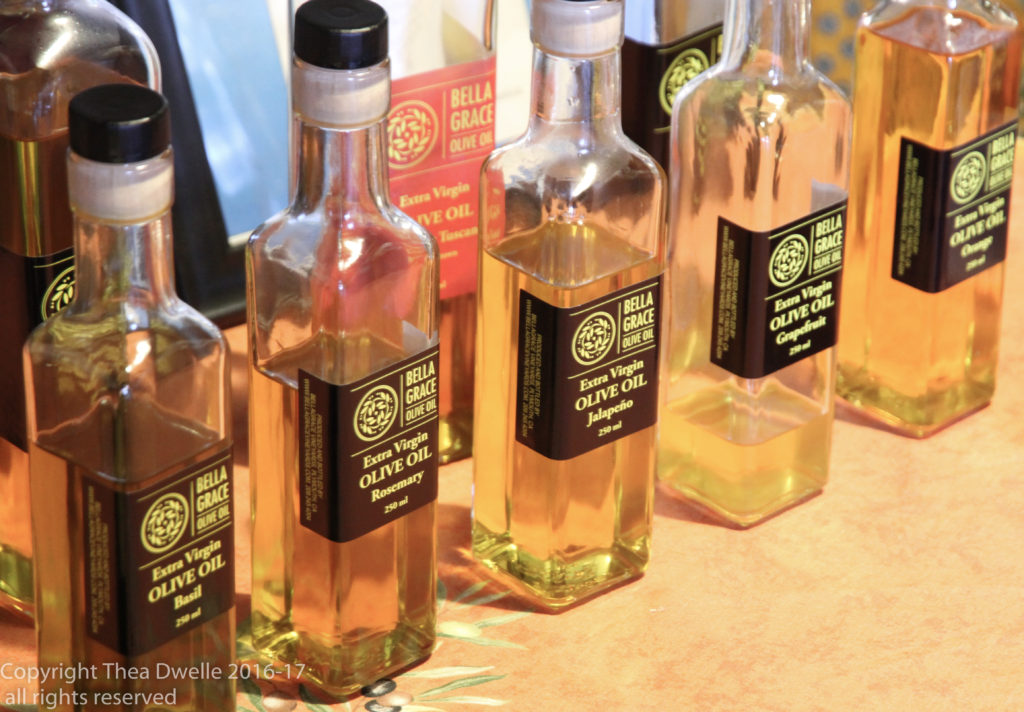 My wine picks
With so many to choose from, and a long after noon of tasting, it was hard to narrow it down, but my favorites were: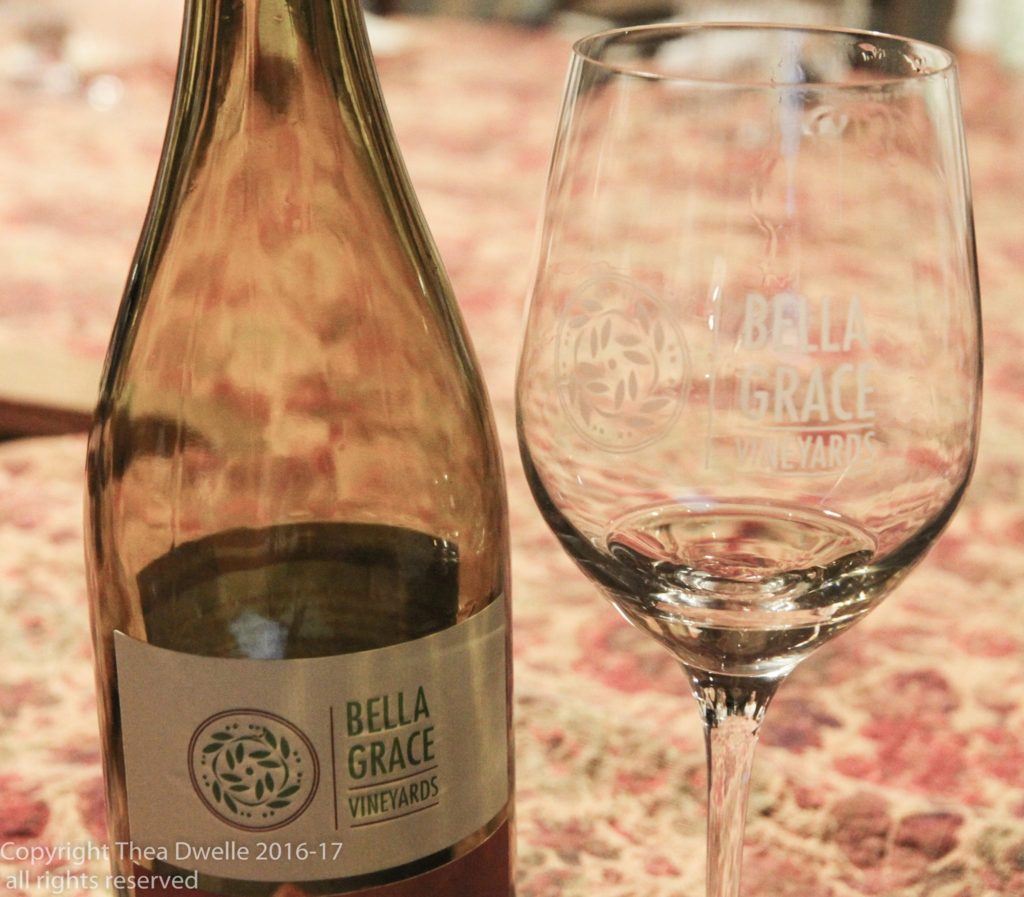 Vermintino – While there is some Vermetino in the 3 Graces Blanc, this is new release and is a great alternative to Sauvignon Blanc.  This Italian varietal does well in Lodi and the foothills, where the hot days yield to cooler evenings, giving this white it's characteristic acid.
This Spring, Bella Grace is featured in the Wine Bloggers Conference scholarship Wine Club, which was founded by yours truly and Worlds Best Wine Clubs features some unique wineries as well as benefit the scholarship that I work so hard on.
Today, at 6pm, we are featuring the Vermintino from Bella Grace on a live tasting.  Curious in checking out the wine club?  Join us on Facebook Live and hear more about this wine and the club!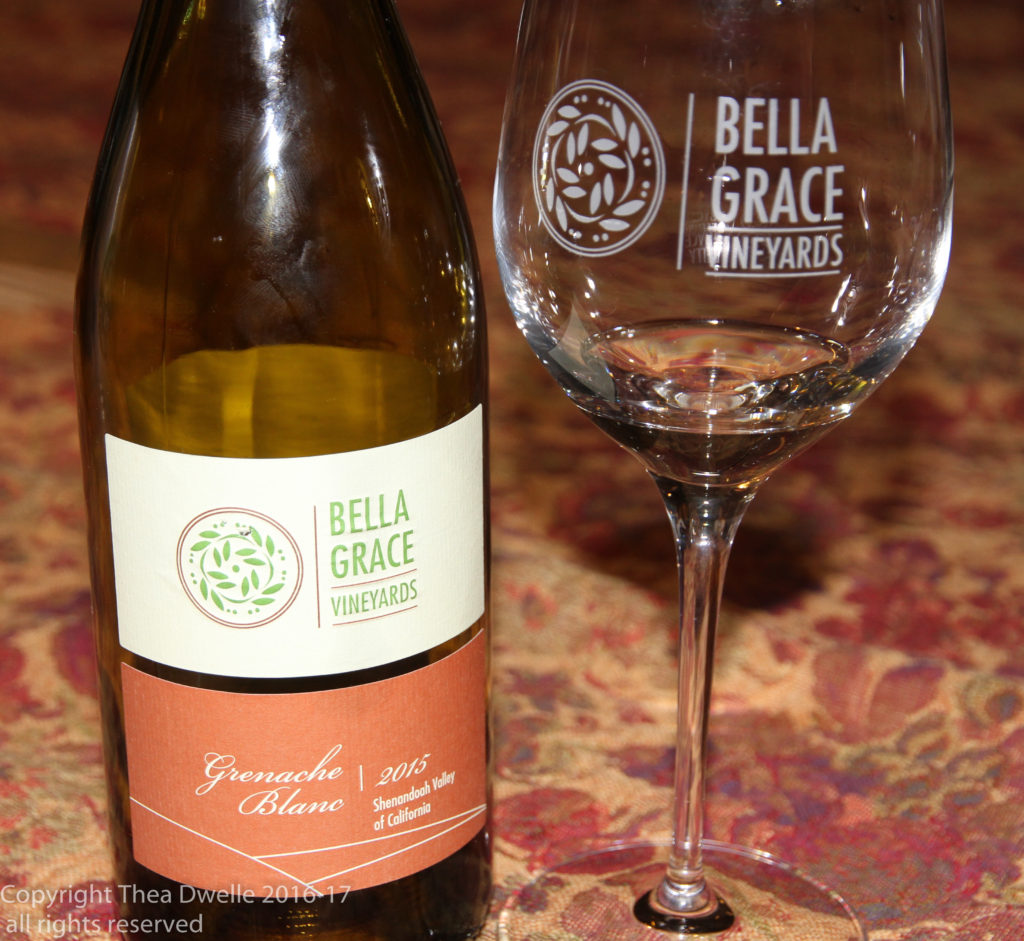 Grenache Blanc – one of my go to varietals, this is no exception.  A rich white with creamy acid shows golden delicious apples, lime zest, a hint of oily petrol, and crumbled shale minreatlity.
Grenache – another favorite varietal, which has a wide swatch of expression.  Here, the bold garnet red color shows it's young nature, with rose petals and ripe cherries.  With earthy leather and tobacco buried in the mid-palate, it finishes with figs and chocolate.  Delicious!
3 Graces Noir – Bella Grace's GSM blend shows off the Mourvedre base with cracked spices and forest notes.  The fruitiness of the Grenache softens the bones of the Mourvedre, while the Syrah rounds everything out and smooths over the cracks.
Reserve Barbera – Perhaps one of my faovirte domestic Barberas that I have tasted, this luscious and acid forward wine didn't last the tasting!  This is the oen one I kept going back to with our food pairings.  Inky dark and rich but repleate with red fruit and bitter plum skin, I can't wait to taste it again and see how more age has mellowed her out.
If you are visiting Amador wine country, it is approximately 2 hours from the San Francisco Bay Area.  Plymouth, where Bella Grace is located, is another 20 minutes on country roads which are a beautiful way to experience the region in good weather.  A second tasting room is located in the historic town of Sutter Creek.