There is something about this time of year that is magical; cool foggy mornings and evenings are tempered with the mild warmth of daylight.  The days are a touch longer, and we can be languid in the sunshine of the late afternoon.
This is rosé season.  Frankly, it's always rosé season, but right now, in the promising first days of Spring, the wide rainbow of pale salmon, vibrant raspberry, and deep rose deliver a transitional beverage that is simply divine.
Rosé can be made from any varietal, but perhaps the most common is Pinot Noir.  In 2016, Sonoma County's Rodney Strnog Vineyards, which has been going strong for over 25 yeras, released their first rosé, expressly made from Pinot Noir grapes (no saignée here!).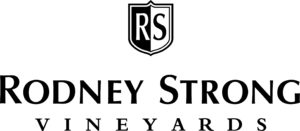 While Russian River Valley can produce Pinot Nori that is a bit too bold for my liking, this rosé is, simply said, perfect.  Harvested at ~20 brix, the grapes kissed the skins for a mere nine hours as the whle clusters were pressed gently.  Slowly fermented in a temperature controlled cellar, the pale salmon pink has hints of orange hues and golden rays of sunlight.
Unlike many rosés of Pinot Noir, the first note is not strawberry or raspberry, but rather a savory one.  Fresh green herbs meet jasmine and grilled peaches, while wild mountain strawberry dances on the tongue at the finish.
An excellent late afternoon tipple on a warm day, especially sweet for the price of $25.
Thanks to the cru at Rodney Strong for making this lovely wine, and sending me a sample!