When I first tasted the Sidebar Cellars Kerner, from the Mokelumne Glen vineyard in Lodi, I thought to myself, "wow this is a fun little white", as I sat in the heat of Lodi in April.  At that time, we were exploring the Mokelumne River AVA, and I didn't make the connection to David Ramey of Ramey Cellars.
Fast forward to 2016, and as I get my rosés ready to rumble, a little birdie told me that Sidebar Cellars did a rosé.  Knowing how much I love pink wine around this time of year, I made sure I got my hands on one and I was glad I did!
Sidebar Cellars was born out of Ramey's desire to play around a bit, and presents a departure from the Ramey Wine Cellars more austere lineup of Chardonnay, Pinot Noir, and Cabernet Sauvignon; hence, Sidebar.
The 2016 Sidebar Cellars Russian River Valley Rosé comes from an old-vine Syrah vineyard, and represents a refreshing change of pace from the more common place saignée (bleed off) Pinot Noir rosés, which while delicious, can get a little boring.
Bursting with strawberry and peach on the nose, herbal rose hips and hibiscus came through on the palate.  Tart plum skins and tannin give this wine some oomph, while ruby red grapefruit hides at the back f the palate, offering a refreshing finish.  The zesty green apple and lime lingers on your palate with a hint of pickled watermelon rind, and keeps you going back for another sip.
This is a great summer sipper and pairs surprisingly well with sriracha potato chips!  It would also be an excellent match to your Easter Ham or a roast chicken.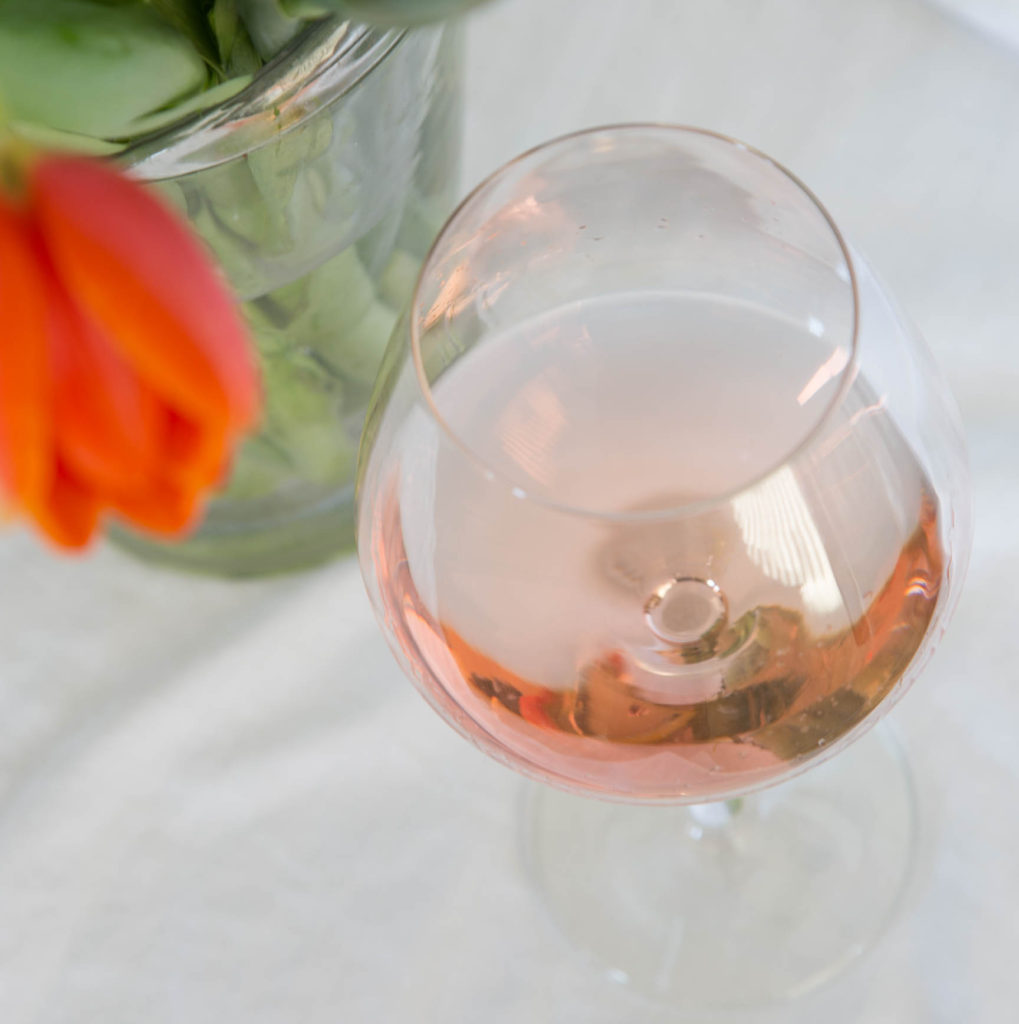 Special thanks to Alexandra O'Gorman, Communications Director at Ramey Wine  Cellars for this delightful sample!