Rosé all day, rosé yes way. This mantra seems to be louder and louder every day, but when some may say that Labor Day is the unofficial start of summer; here however, we haven't quite started summer. Socked in by a thick blanket of fog, these are days of thick socks and sweaters. There are sweet spots however when the sun breaks through and we see the true light of the late summer that typically graces our backyards this time of year.
These are the the days that are made for rosé.
With the flood of rosé wine on the market, it can be a challenge to find a good value and a good wine among them.
Two Provence estates in France, Château de Berne and Ultimate Provence, have teamed up to create a unique offering for the US market – with unique and whimsical packing, while maintaining the terroir and beauty of a true Provence rosé.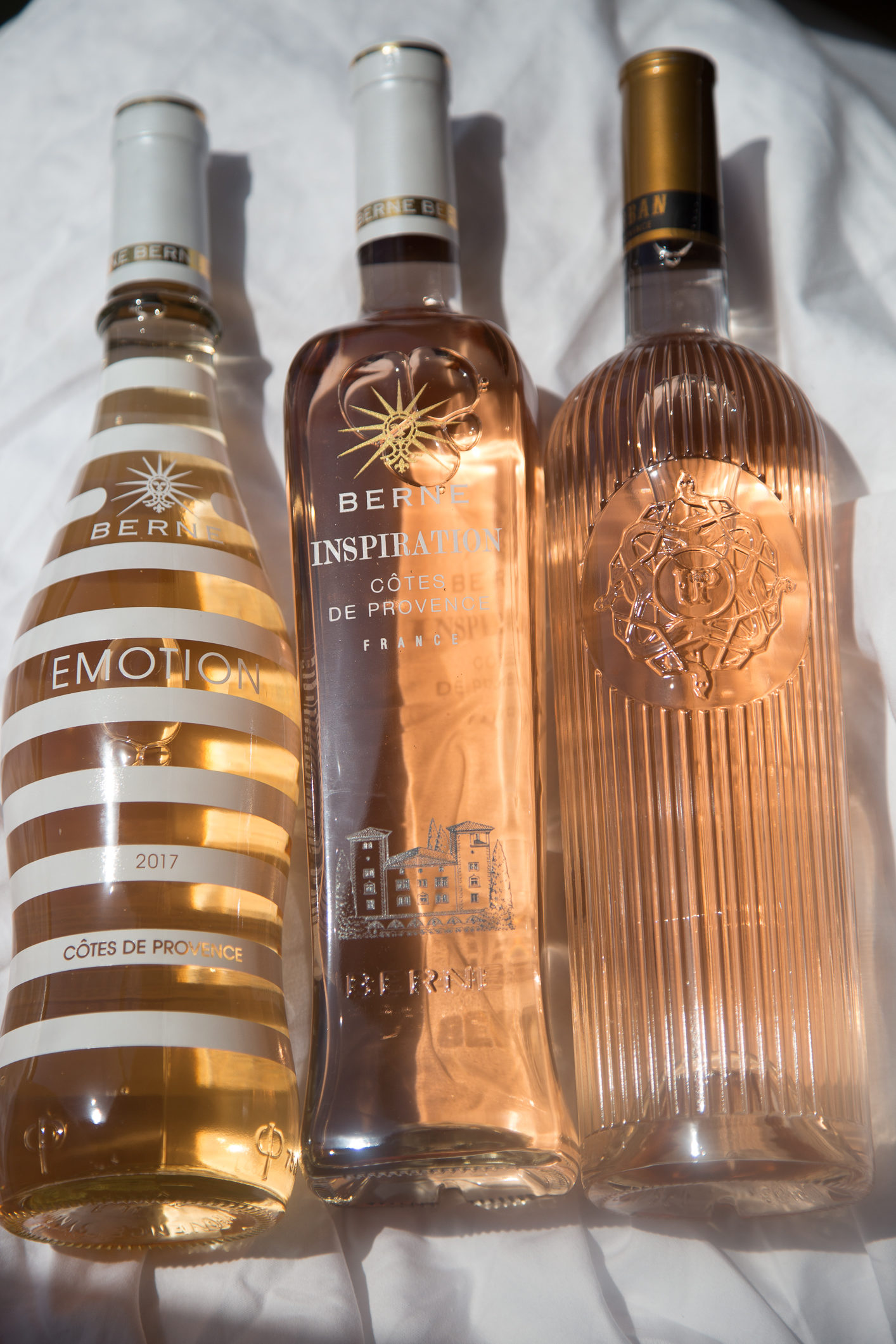 Emotion ($16)
A refreshing blend of Grenache, Cinsault and Syrah that is priced right at $16. The pale pink color comes from less than 3 hours on the skins, and you can taste the sea as well as the warm summers in the raspberry strawberry, and pink grapefruit notes. A friendly blend of 50% Grenache, 25% Cinsault and 25% of Syrah it's a bright and refreshingly good deal!
Inspiration ($20)
From an estate dating back to the 12th century, this is blend of 70% Grenache, 20% Cinsault, and 10% Syrah. It's a delicate pink, and has some weight to it given it's high amount of Grenache along with the Cinsault. I enjoyed the strong cherry and dark pomegranate notes, which balanced well with ripe strawberries on the finish.
Urban Provence ($23)
This was my favorite of the three, combining Grenache, Cinsault and Syrah. The producer is relatively new and prides themselves on innovation and bucking the rules, which can be a challenge in France's strict wine producing regions. This is their only wine, and true to form it is 45% Grenache, 35% Cinsault and 15% Syrah, but also 5% Rolle (Vermentino). Té.e result is a bright, dry wine that has a clear presence of spice, with the expected erd fruit notes of a classic G-C-S rose. The elegantly simple, yet clearly out of the ordinary bottle gives us a glimpse in to the mindset of the company.
---
When you're seeking a budget friendly rosé that has some structure, reach for Grenache from Provence. The careful use of a smidgen of Cinsault and Syrah adds depth and structure and creates a little piece of magic in your glass.
---
These wines were provied by the PR company for consideration of coverage.