Grandes Pagos de España is Spain's latest, and highest level of classification for wine, representing the best Spanish wine, With the new classification, Hacienda de Arinzano seeks to provide the best of the best in it's Spanish wine.
Based on the rules that govern the DOC system, Grandes Pagos de España goes one step further and looks to the specific quality of the wine itself. Looking to the production of these wines, all Vino de Pago must be estate grown, and as of 2012 there were less than 15 Vinos de Pago.
When you are looking at a quality wine from Spain, it's important to understand that the DO and DOC system is actually managed by the Ministry of Agriculture, while the Grandes Pagos de España is an independant group of wineries tat joined together, and were dedicated to promoting the terroirs of Spain.
Vinos de Pago must come from a vineyard site where the soils, microclimates, and other surroundings (the basis of the concept of terroir) are markedly unique from other areas. They must also show that durin a 5 year period, the quality of wines eing produced meet the minimum standards for the DOC and be 100% estate grown, produced, and bottled.
Now that we have a little background on what Vinos de Pago are, I had the opportunity to taste through the Hacienda de Arinzano wines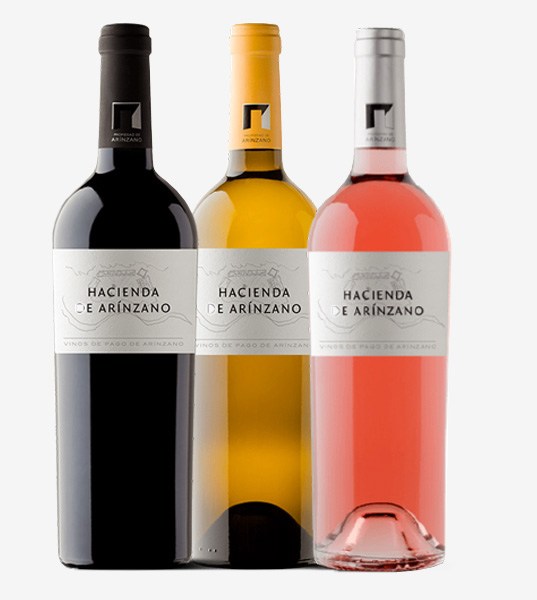 This blend of 75% Tempranillo and 25% Merlot comes to the table with soft cherries and old leather, with a dusting of cracked pepper. Classic dark blue and black fruit are present, as well as espresso, dark chocolate and a hint of red currant. A whiff of cedar comes out to play at the and and after 2 hours of decanting it just gets better with the fruit brightening up and hints of date sugar dancing on the tounge.


2008 Arinzano Gran Vino Tino
Ripe black fruit with fresh leather & smoky coal embers, yet still has great structure & finesse. It's chewy and dense structure shows plums, ripe figs, and tobacco leaf, and opens up to dark red and black fruit with dark spice notes.
This boldly copper red rosé of Tempranillo shows off ripe grapefruit, peach skin, and a light dusting of white pepper. I love the citrus driven palate, with juicy ripe cherries, raspberries, and the tang of cranberry. There is plenty of ripe plum and red currant to hold up to a grilled burger. This will be your new favorite rosé for fall!
Tropical but balanced, with ripe nectarines, pineapple and toasted hazelnuts. This is a lush Chardonnay, but balanced with subtle oak. Chardonnay is becoming more popular in Spain, as the "international varieties" become the work horses of the wine industry. This however, is a delightful interpretation.
These wines were presented as a part of #winestudio, dedicated to grassroots marketing and wine education. I purchased these wines directly and participated in a discussion on twitter.

Join us on Tuesdays at 6pm Pacific!