In the continuing saga of the Adventures of the #OleWinos, who are visiting the wineries of the luxury wine group MG Wines Group, we meandered around southern Spain to the DO of Bullas.  The Bullas DO is located in Murcia, and is known in particular for it's young red and rose wines from the local Monastrell grape.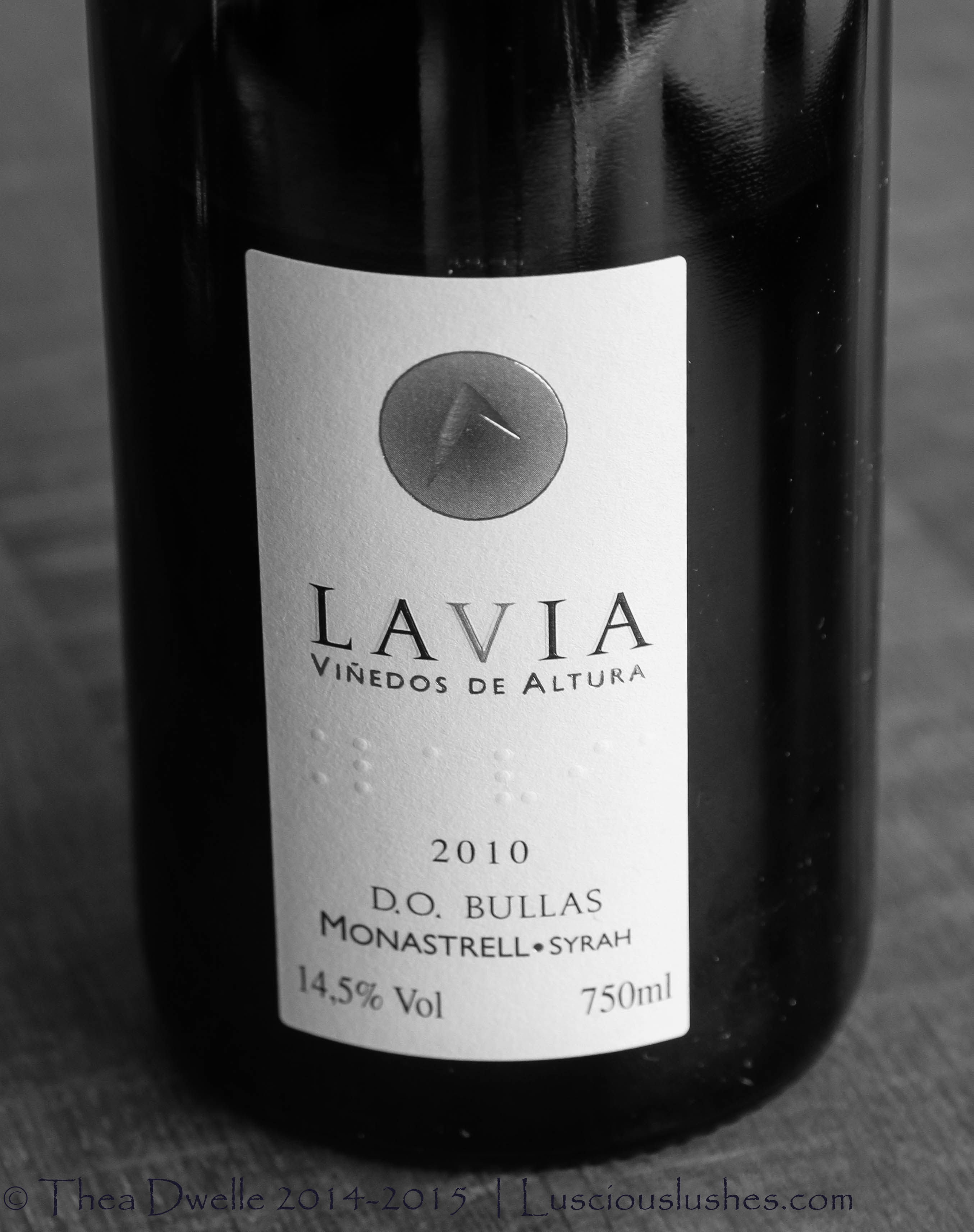 This time, we are headed to Bodegas Lavia, in the DO of Bullas.  This area has been producing wine since at least the 13th century, when he Christians invaded and pushed the Moors out.  The modern wine industry wasn't developed, however, until the 1980s, when the bulk wine industry was supplanted by modern equipment and smaller winery investors.  
In 1994, it officially became a Denominacian de Origin.With MG Wines' focus on wineries that share a philosophy of coaxing the essence of the grape out, Lavia fits this culture perfectly with it's dedication to the finer points of Syrah and Monastrell.
Bodegas Lavia was founded in 2003, when a a like minded group of wine lovers and winemakers became enamored of the possibility of creating a winery that produced wines from organically grown grapes, crafted in to wines with the maximum expression of the grape.  
Here at Lavia, everything has a purpose and is done with great care and consideration – from the gravity flow winery, to the focus on Syrah and Monastrell (Mourvedre), the wines are expressive and clear beacons of the Bullas DO.
Located in Venta del Pino, Bodegas Lavia is at approximately 800 meters above sea level.  
With Monastrell vines averaging 40 years old or more, younger Syrah plantings are intermingled, giving Lavia it's distinct flavor profile.  
The use of native yeast further adds tot he overall terroir of the wines, and it's slant towards lower tannin, elegant, and fresh Monastrell-Syrah based blends.  With 2,500 hectares planted to 80% Monasrell, a bit of Tempranillo, a bit of white, and the rest Syrah, the wines are an icon of the very small Bullas DO.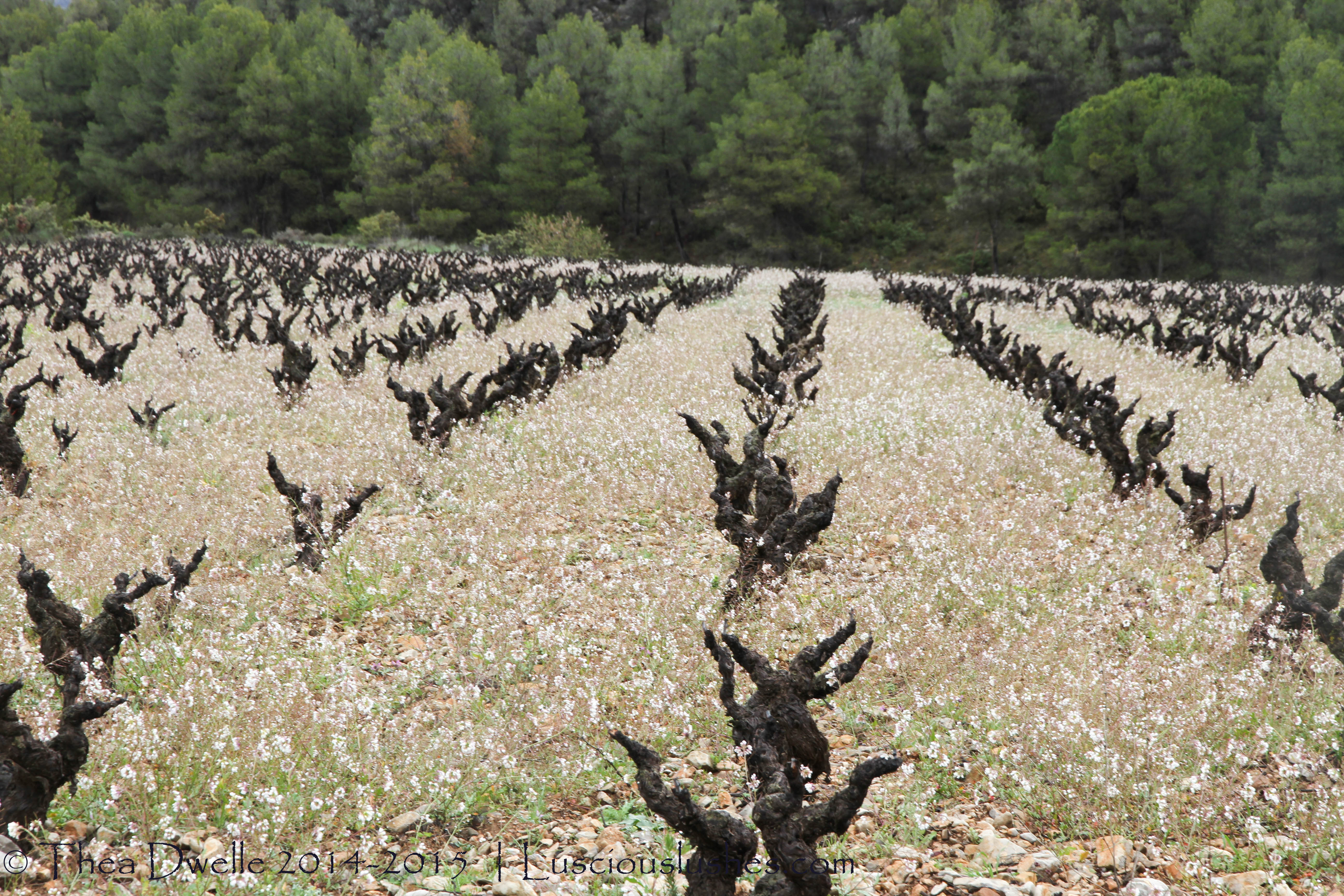 With his eye on a more Burgundian expression of the grape, winemaker Sebastien Boudon (who also makes the wines of Bodegas Sierra Salinas) strives to make fresh and elegant wines, in a different style from Sierra Salinas.  By using only 500 liter barrels instead of the standard 225 liters, oak is a very light hand and is primarily a storage vessel versus a flavoring component. Bodegas Lavia's wines are all elegant and complex, and very different than Sierra Salinas even though the primary grape used in both houses is Monasrell.
2010 Lavia is 80% Monastrell, 20% Syrah.  The rocky soil produces fruit with thinner skins, helping to create a lighter colored wine with a more translucent color.  Flavors of rich red fruit, cherry and raspberry burst out of the glass, followed by floral notes, smoke and plum.  This fresh and light style of Monastrell show a bright acidity on the finish, with a touch of pink peppercorn.
2006 Lavia + – this 100% Monastrell gem is a deep brick color, primarily due to the age, and was fermented 50% in wooden tanks, 50% in 500 liter neutral barrels.  The juicy red fruit, strawberries and cherries have kept it's vibrancy, almost 10 years later.  It is a zesty and fresh wine that is still youthful and zippy.
2012 Lavia + Finca Paso Malo – this is the top of the line flagship is also 100% Monastrell, from a single vineyard and hand selected.  It is classic and lean, with bramble berries, wild blueberries, and campfire notes.  This special wine is only made int he best years, from a 50 year old vineyard with hard, clay soils.  These two examples of bodegas that produce Monastrell are a spotlight on what MG Wines has at their heart – wines that express the local terroir, native varietals, and modern winemaking. Even thought they are less than 100 kilometers apart, Sierra Salinas and Lavia couldn't be more different, unique, and expressive of the wines of this part of Spain.
  From Bullas, we traveled by train and car to get to the opposite tip of Spain, where, we explored Mencia and the charms of Bierzo with Telenus!