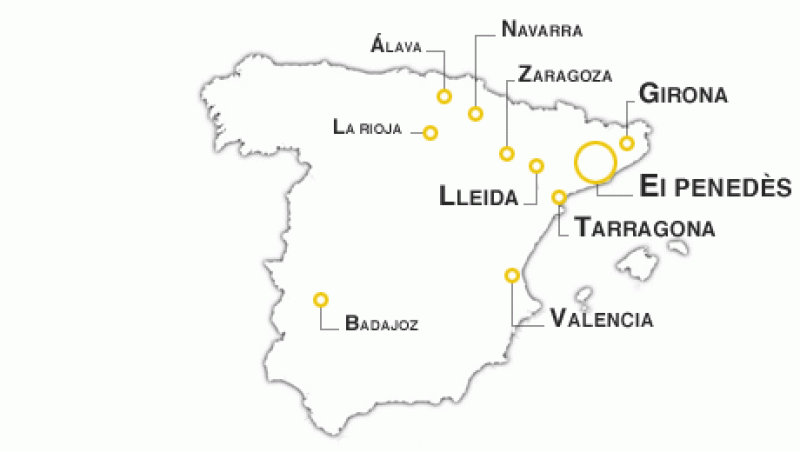 Late last year, the Cava de Paraje Calificado designation was signed in to reality when 12 qualified estates passed the rigorous debate and refinement process.
First announced in 2016, this new designation elevates Cava that have a greater personality, more complexity and more expressive terroir – than other Cavas. The intention is to create a level playing field with Champagne, and to elevate Cava in the world of sparkling wines.
How do we know if it's Cava de Paraje?

When we think of, Cava we must first remember that Cava regulations are not geographic like most. The rules that govern Cava at it's basic level govern what grapes are used and how they are fermented. Cava must be made from Xarel-lo, Macabeo, Parellada, Chardonnay, Malvasia, Trepat, Garnacha or Pinot Noir, with the vast majority made from Xarel-lo, Macabeo, Parallada, Pinot Noir, and Chardonnay. It must also and made in the classic method, with secondary fermentation happening in the bottle.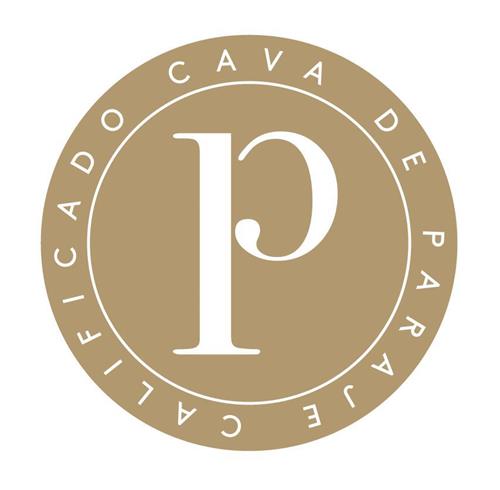 To get to Paraje, wines must be aged at least 36 months in the bottle.
But additionally, they must be Brut (less than 12 grams of sugar per liter), and also be vintage dated. They are also the Grand Cru of Cava, and strict selection standards are adhered to much like the great Bordeaux classification of 1855.
More importantly, the vineyard sites for Cava de Paraje are much stricter, and vines must be 10 years old, be from a previously qualified vineyard, and have a maximum yield of 8,000 kg per hectare. The kicker? They must also be hand harvested. That's a lot of work for some sparkling wine!
The real question is, do these new regulations make wines distinct enough to stand out against other DO Cavas, and more importantly ,other sparkling wines of the world?
By requiring a minimum bottle age of 36 months, with no maximum, you can get some interesting results (see below!). It's not going to be a case of a consumer recognizing quality based on Paraje. Looking at other wines of Spain, this classification compares to Rioja, where you cannot strictly tell quality based on Crianza, Reserva, or Gran Reserva – rather, it's a distinction of style, and personalty.
Codorniu Courses in DO Cava
In an effort to promote the new Cava de Paraja, the Cava house Codorniu presented three new wines from their portfolio, along with the three current bottlings of Anna, a value oriented Cava.
2013 Jaume Codorniu – Gran Reserva Brut D.O. Cava
A blend of Xarel-lo, Chardonnay and Pinot Noir, intense floral notes waft out of the glass. Blended from a selecting throughout the vineyard, the Pinot noir is harvested from the coldest spot, while the Xarel-lo was specifically chosen for aging potential . Aged an amazing 40 months on the lees, the marzipan and rich brioche show well with golden apple and ripe peach. A beautiful example of an aged Cava.
2007 Finca la Pieta – Gran Reserva Brut
Representing Codorniu's first Cava Paraje Califcado release, this was a rare opportunity to taste the possibilities. A stunningly classic and elegant Blanc de Blanc (100% Chardonnay), this was a rare treat. Aged 90 months – you read that right – on the lees, this was an experimental wine. Fresh and crisp, the finish was endless, and the nose subtle. Light Apple blossoms, golden delicious apple, with a sweet crème brulèè finish. The chardonnay was picked from a microblock that sits on the hilltop of the vineyard.

2008 457 – Gran Reserva Brut
This show stopping blend was made in celebration of Codorniu's 457th harvest, using a blend of three single blocks, blending terroirs, and varietals. A flagship of the brand, it is 10% Xarel-lo, 45% Chardonnay, and 45% Pinot Noir. Tasting all the world for a vintage Champagne, this was a gorgeous wine and I could have easily fallen in love with it were it not for the $175 price tag. As harvests continue however, there will be a 458, 459 and beyond so let's hope they make more than 1,000 bottles of the next one!